My daughter DD is now eligible to be an emancipated minor in the great state of Texas. Here's the law:
Any minor petitioning a Texas court for emancipation—that is, being declared an adult in the eyes of the law—must be a Texas resident, 17 years old…and able to support and manage one's own affairs.
Now, my hope is that DD will never have any affairs because Karen and I, as imperfect as we are, have raised her with Christian values. Snicker.
A lot has changed in the life of my "Baby D," for one thing, she is no longer a baby.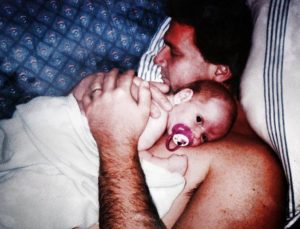 Last year, as the credits rolled on her 16th birthday, she really came into her own….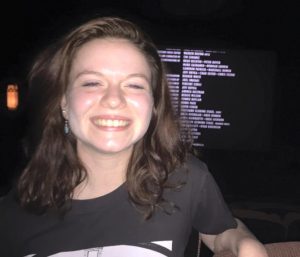 But, I'm sure her first prom date at age 15 put the final nail in the coffin of the term "baby," unless, of course, some high school wisenheimer shouted "Hey, Baby!" when I wasn't around.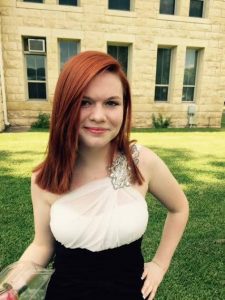 But then, he'd have to contend with Dad.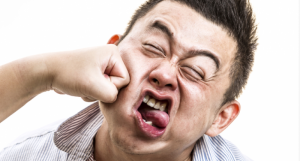 During her 17th year we saw her get straight A's in school….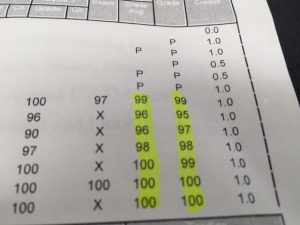 …an appointment to the homecoming court of Johnson City High School…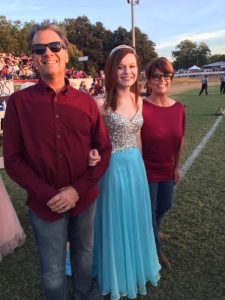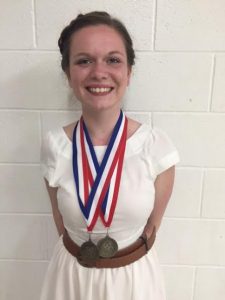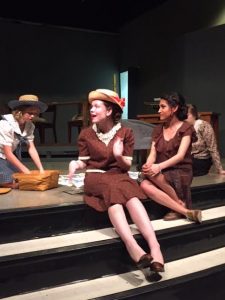 …awards for best actress in a state-wide high school play competition, of which I saw her perform and die four times, (and I cried each time).
Then the worst thing of all! She did almost die when she rolled her truck 1-1/2 times at 10 P.M. one Saturday evening. I'm the one who got the call, every parent's nightmare. This is what she wrote after escaping with just a scratch on her arm:
"About 2 hours ago I got in an accident. I was driving home from work and I went off the road a little and swerved to miss a pole, when I lost control of my truck and ran off the road, through a barbed wire fence and rolled. My truck is totaled. I'm fine, but it made me realize how fragile life is.

"When I got home I held my little sister as she cried into my chest telling me she loved me. It's honestly a miracle I'm alive right now and it is all because of God.

"Do not take one moment for granted because in one instant everything can be taken away from you."
She also joined the Fellowship of Christian Athletes…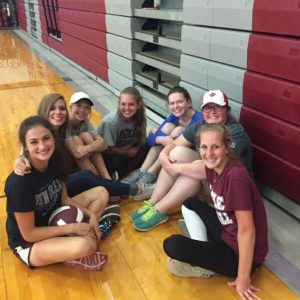 …and won quite a few academic awards—all during her 17th year of life!!!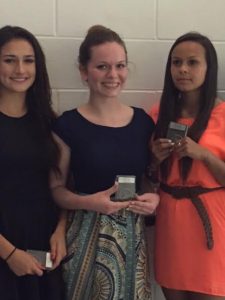 All I wanted to do in my 17th year was get out of school.
I'm DD's dad. I can brag. I'm proud of her. I'm also hoping that if I write this she will see how much I appreciate her and not take advantage of that darn Texas law.
One more thing, since I'm boasting of my "not so little girl": She was also voted "Most Popular" in her grade, (along with my good friend, Deven Downey, who I will buy a steak for if he accepts an offer I made to him).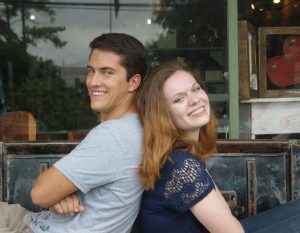 Yes, she's 17. She's come into her own. The Lord Jesus has made her who she is. Perhaps he is honoring all those years before when she stood for Jesus as a young'n.
DD started sharing her faith when she was 4-years-old! The first time I wrote about her, this is what happened (Read the full story here.):
At Supercuts on Friday, in the middle of my haircut, my 4 year old D.D. asked Barbara, the hairstylist, if she knew Jesus . D.D. then asked if she was going to Heaven.


I wonder if shoe polish will cover the razor-induced bald spot behind my left ear?
Then I found another post about how she witnessed to a mohawked guy at age 5.
At age 7, she was unafraid to hand out tracts to law enforcement at our first USC game.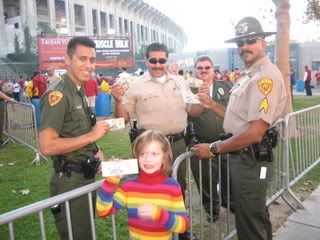 At age 8 she stood her ground against an obnoxious atheist!
At nine-years-old she almost got eaten by a pelican when she tried to give it a Gospel tract!
Yet she arrived back home safe and sound after an evangelistic outing to the Michael Jackson Memorial where she handed out 1,000 specially made commemorative tracts!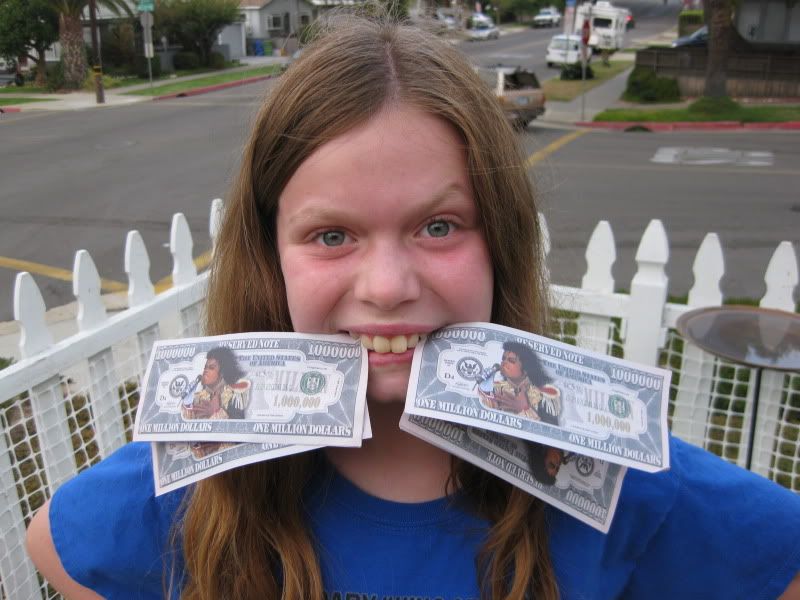 And believe it or not, at the tender age of ten, she did her first extended open-air preaching gig at Pink's World Famous Hot Dogs! See for yourself!
At age 12, she worked her way up to a better quality video as she stop light preached at the 3rd St. Promenade!
But all that's in the past… She's now, today, seventeen! Though she may not be as zealous as when she was in the single digits, under her dad's shadow, it doesn't matter. I love my Baby D regardless if she ever hands out another tract or preaches another open air sermon. She is a precious gift to me and her Mom. As she enters her eighteenth year our hope is that she will continue to follow Jesus all the days of her life.
And that she'll do her chores.
HAPPY 17TH BIRTHDAY D.D.!!!