On this day in 1741, the future president of Princeton College preached the most famous American sermon ever in Northhampton, Massachusetts. Many listeners responded in this way:
"What shall I do to be saved? Oh, I am going to Hell."
Some crowded toward the pulpit begging the preacher to stop. At one point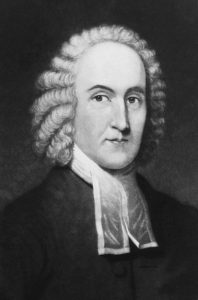 in the sermon there was so much noise that the pastor asked everyone to be quiet so that he could be heard.
He finished the sermon with these words: "Let everyone that is out of Christ now awake and fly from the wrath to come. The wrath of the Almighty God is undoubtedly hanging over a great part of this congregation. Let everyone fly out of Sodom. Haste and escape for your lives. Look not behind you, escape to the mountain, lest you be consumed."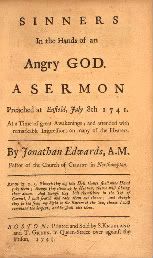 Of course this was Jonathan Edwards preaching "Sinners in the Hands of an Angry God."
In 2008, I preached this very same sermon and the results were both disappointing and immensely satisfying. Read my experience by clicking here.
Click here to listen to my preaching this sermon, or watch it below.
Sinners in the Hands of an Angry God from hopehermosa on Vimeo.
Portions of this post were taken from "The One Year Book of Christian History."