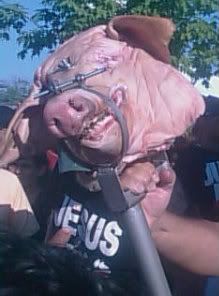 A few weeks back I reported on the "Christian Thugs" who had the bright idea of preaching with a real pig's head on a stick (read about it here).
What was the reaction from the Muslims they were preaching to at an Arab Festival?
Stoning.
In America.
In part 16, Lady Gaga gets a tract by a guy who gives Christ a really bad name. Click here to see  the video.