Yami Rodriguez graduated at the top of our evangelism class a few months ago.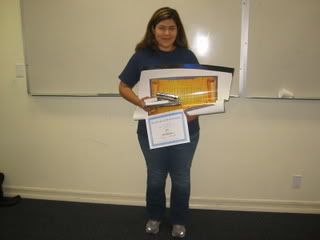 Here is how she is being rewarded for her new-found skills:
"Last week I was on a short-term assignment from a temp agency that was supposed to last for one month. The day that I passed out Gospel tracts in the lunch room I was let go. I contacted the agency and they relayed that I was let go because I passed out the tracts. They said that if I want to continue to do business in the future with their temp agency, I cannot pass out tracts in the building where I have an assignment."
Read about "Holy Hubert" by clicking here. He went blind because he was beaten so severely for his faith.
Read about other graduates of the class who also suffered a little for their faith by clicking here.