Okay Seed Sowers, here's your chance to report on how well you did in fulfilling your daily evangelistic goals. Did you have an opportunity to hand out a tract to any scary looking people like this guy? Did you meet any unreasonable atheists?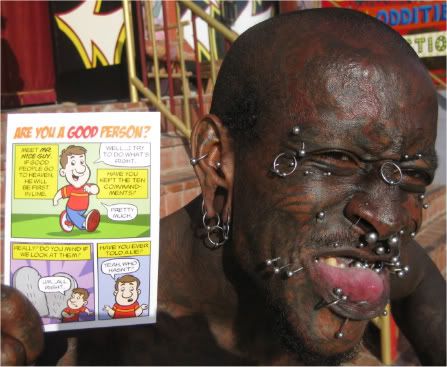 Hey, even scary guys need to read a Gospel tract—or actually hear the Good News from your lips—so they might be saved! I'm glad that you have made a commitment to be faithful. (Welcome to the twelve new Everyday Clubbers who signed up in June!)
The Everyday Club is an opportunity for you to make an evangelistic commitment and report on it twelve times a year. (Minimum commitment: Hand out one tract a day.) I post each report at the beginning of each month and send you an email reminder.) Wanna join? You can sign up by clicking here.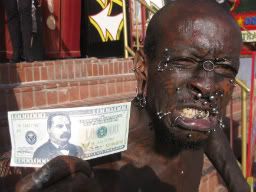 Please read about John Wesley's temptation to not share his faith—and what he discovered by clicking here.