UPDATE: See the very touching video below.
Because of your service, I can continue to preach the Gospel of peace. (And hand out Gospel tracts in the form of GIANT money!)
The photo of this patriot was taken at the Long Beach Veterans Parade last Saturday. He fought in World War II at Normandy and earned the Presidential Unit Citation. Can anyone tell me what his other medals are for?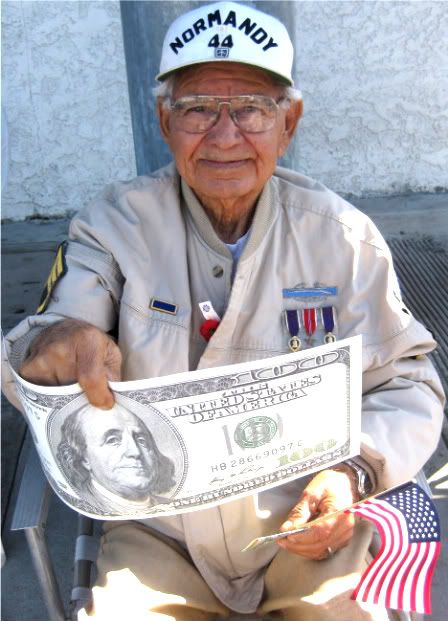 If you don't cry within the first 60 seconds….
And this poem bears repeating. Click here to read it.