We need your help this Memorial Day weekend as we will be sponsoring a booth at the Fiesta Hermosa all three days.  We give out Intelligence Tests, Chick Fil-A coupons, Gospel tracts, 180 Movie DVDs, and…high quality stuffed animals.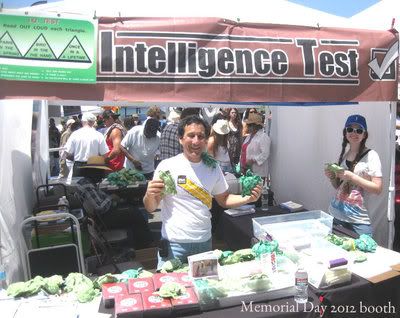 There are strange juxtapositions at this fair. Notice our friends from the Holy Bible Team glorifying God in a quiet, dignified fashion (like they always do) in front of the Hustler Casino booths.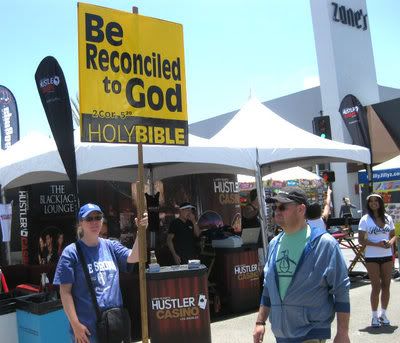 And what amazes me is that people still line up to take that silly Intelligence Test that ultimately leads them to the important eternal issues.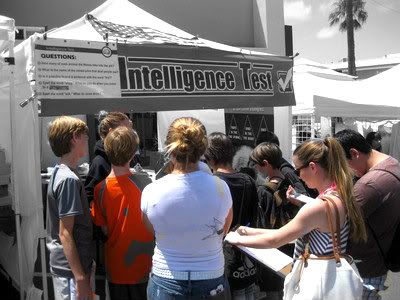 Watch this video of an atheist changing his mind about going to Hell as we present the test to him in the video below:

Here's where to go if you want to join us Saturday thru Monday from 8am to 6pm: Park at the Northrop Grumman parking lot on Aviation and Marine Ave. in Redondo Beach (Google directions) and take the shuttle bus down to the fair because there is zero parking at the fair. Shuttle service is on the other side of the Chevron Station. Take the shuttle down to the drop off on PIER Ave. Walk down Pier Ave, we are on the right side, on the upper part of Pier just off Hermosa Ave.  Look for the "Intelligence Test" sign.