Disregarding the foreboding weather forecast, fifteen evangelists faced a torrential downpour at the 25th annual Kingdom Day Parade in honor of Martin Luther King Jr.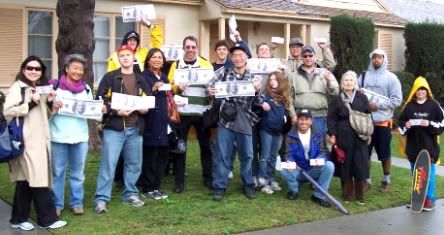 Take a look at the images and see if you'd be foolhardy enough to witness in this monsoon.
Many have said that when it comes to evangelism I'm all wet. On this day—they were right!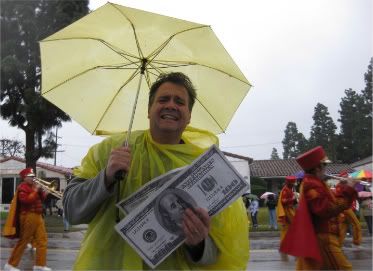 At times, it seemed the evangelists outnumbered the parade-goers.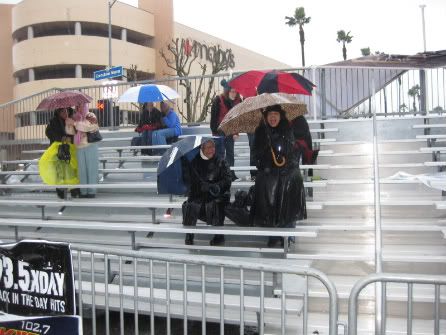 Those in the parade were also perfectly miserable!
These poor girls would shiver and wait, shiver and wait, as the parade would stop for ten minutes at a time. I felt sorry for them and gave the team leader an unwrapped pack of Presidential Obama Trillion Dollar Bill Gospel Tracts to hand out to each drill team member.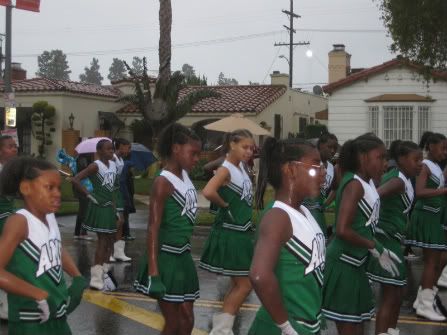 The spectators shivered and waited as well.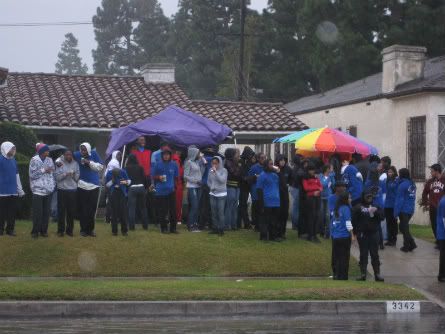 My daughter was disappointed that Ronald McDonald was forbidden to take a Gospel tract and spoke with a thick accent. (She thought it was Chinese; I thought it was Spanish.)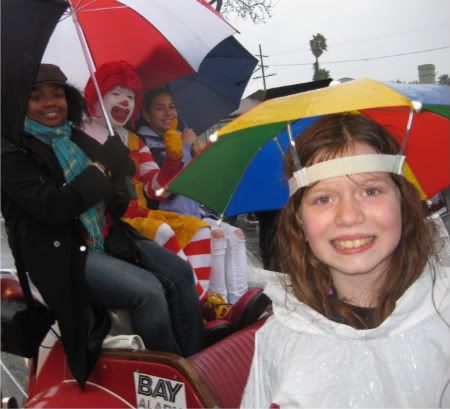 Unfortunately, the parade ending up being a complete wash out. Wish you were there!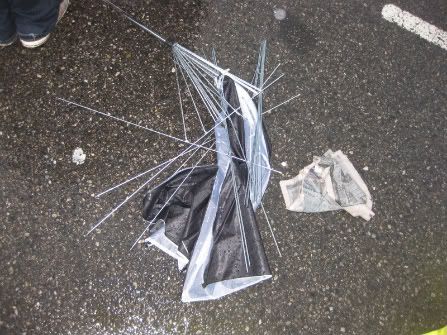 Seems it never rains in Southern California
Seems I've often heard that kind of talk before
It never rains in California
But girl, don't they warn ya
It pours, man it pours
—Albert Hammond