YES, I ACTUALLY WENT TO A BETO O' ROURKE RALLY! If you aren't a Texan, then you need to know that Beto (pronounced Beato in the Hill Country), is Conservative Ted Cruz's liberal arch-rival. But, wait! Before you pick up stones, let me explain. My daughter wanted to go. Since we had not seen each other for a while and she was down from college with a freshly pierced proboscis, nose ring and new-fangled University politics, I accompanied her.
It was a sacrificial act of love.
She wanted some assurances that I wouldn't argue, roll my eyes or preach.
Agreed.
I had a far more inventive plan to try out….Heh, heh, heh….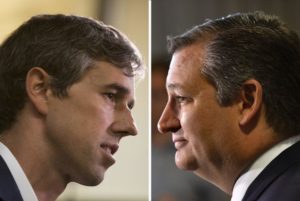 In case you didn't notice there's a war going on in the America.  Continue Reading