THIS IS THE STORY OF THE JOEL AND VICTORIA OSTEEN BIBLE and why I offered a $100 to buy it.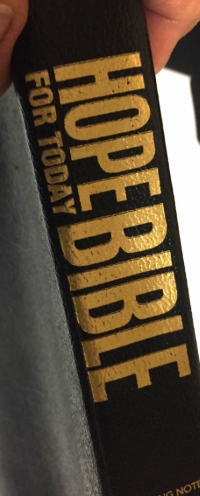 I asked a new friend of mine what Bible he was reading. He went out to his truck and showed me the "Hope for Today Bible" by the Osteens.
I think I overreacted.
I told him to give it to me right then and there so I could throw it away because the Osteens do not teach in accordance with the truth. I actually used stronger language and included the word "heretical". (See a 60 second example below.)
He was reluctant to give it to me because he paid a hundred greenbacks for it in response to one of their money-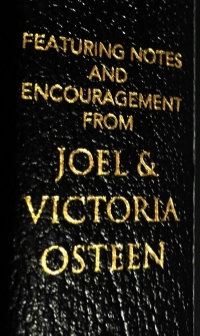 grubbing pleas. So, I offered to buy it from him for the same amount and give him a solid Study Bible to replace it.
He hemmed and hawed.
"Tell you what. Think about it until Sunday, then you can decide what to do," I requested.
Sunday came and he gave it to me, no charge. I gave him the Study Bible and a reading assignment: Read one chapter a day in the New Testament. When he finished, I would buy him a brand new leather bound edition.
I'm going to place the "Osteen" in my Bible collection next to the Robert Schuller "Possibilty Thinkers Bible" and the Book of Mormon.
1 Timothy 4:1-2: The Spirit clearly says that in later times some will abandon the faith and follow deceiving spirits and things taught by demons. Such teachings come through hypocritical liars, whose consciences have been seared as with a hot iron.