This Monday will mark the sixth year in a row that we've been going to the Tournament of Roses Parade. Here are some highlights (and lowlifes) from the previous five years. (See the end of the post for this year's planned adventure on January 2.)

Earlier this year Texas billionaire T. Boone Pickens and his wife Madeleine got some Gospel tracts from my daughters and their friend while riding on their wild Mustang float. (Read about it here.)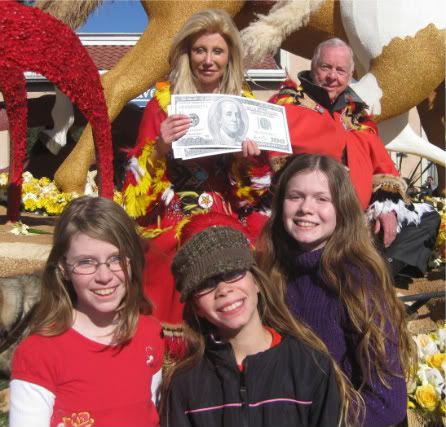 In 2010 "Righteous" Richard and myself got booed mercilessly by crowds of hundreds as we preached to the grandstands. (See below.)
In 2009 I reported on a story that wasn't even shown on the major media outlets. Was it a hidden government agenda? An anti-Christian conspiracy… or worse? (Read about that here.)
Before that, in 2008 I preached for the very first time to the many standing outside the Porta-Potties until I was flushed in the face, so to speak. (Read about that here.)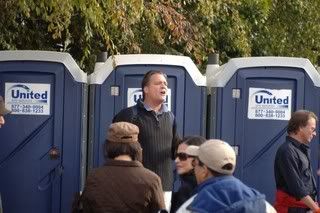 And in 2007, the very first year we starting sharing our faith at this awesome event, George Lucas was the Grand Marshall…and a bogus Wookie almost ruined the parade! (Read about that here!)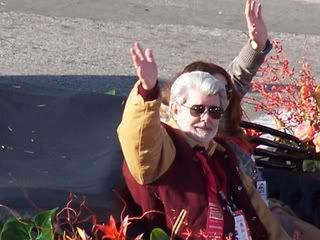 What will happen this year at one of the largest parades in the world? Find out when you join the evangelism team at the 123rd Tournament of Roses Parade on Monday, January 2, 2012.
Details: Meet at Hope Chapel at 5AM to carpool or meet the team at the end of the Metro Rail Gold Line at the Sierra Madre Villa station at approximately 6:15AM. We will take the train back to the Allen St. station and walk down to the parade.
Contact me at PastorSteveAtHope@Yahoo.com or on Facebook for further info, or call me at 310-374-4673 x.121 and leave a message. I will get back to you.