Occasionally, Christians will take me to task because I patronize Starbucks. The question goes something like this: "How can you as a Christian Pastor support such a liberal, homosexual-promoting, Godless business?" I even get emails that encourage boycotting this establishment. I have two very good reasons for buying my coffee at Starbucks…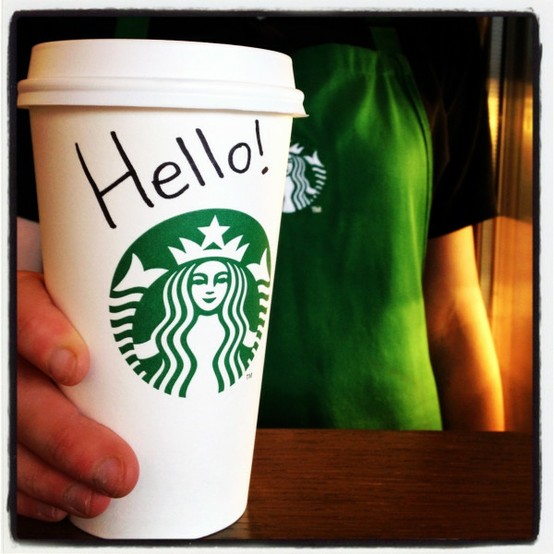 Reason # 1: Incursions.
The dictionary defines an incursion as an aggressive entrance into foreign territory, a raid or invasion. I go with a mission to accomplish: invade enemy territory and wage a propaganda war. Every time I go into Starbucks I make it a point to hand out as many million-dollar bill gospel tracts as I can. I share my faith with the baristas; I plop down the tracts on customers' tables; and at the Starbucks by the high school, I have even stood on a bus bench and preached to the students! I told a server that this is my way to counter the leftist message—by handing out the gospel message. He smiled knowingly.
While living in the world, I will engage the world by telling them about the God who loved them so much that He sent His one and only Son to die for the world.
"But doesn't your money support anti-Christian causes?"
I'm sure of it. All my dollars spent at Whole Foods, Trader Joe's, and Chinese restaurants promote some form of something I hate or with which I disagree. Every penny I spend at the movies, or at Blockbuster, or at the gas station does the same thing.
So what's a Christian to do?
Forget boycotts, protests, and very large signs with JOHN 3:16 on them, and do something really radical: love your neighbor as yourself. Love them by going into all the world—including Starbucks—and telling them that God commands all people everywhere to repent. Engage your enemy for the Kingdom of God—and tip those pagans generously!
That's my first reason for why I, as a Christian, patronize Starbucks.
Reason #2:
Darn good coffee.
Image: www.Belegendary.org