In addition to the USC game on Saturday, another team will be heading to the Manhattan Beach Hometown Fair, the last fair of the season. Join us in downtown Manhattan Beach between 10AM-6PM, Saturday and Sunday, to savor the action.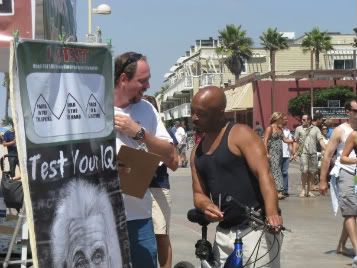 Read about how we do the fairs and get the surveys we use by clicking here!
See the video of preaching at the fair shuttle bus lines here!