The first graduating class of 2010 had a special treat when the six week "Sharing Your Faith without Fear" evangelism training course ended: a personal visit with Ray Comfort and a tour of the Living Waters headquarters.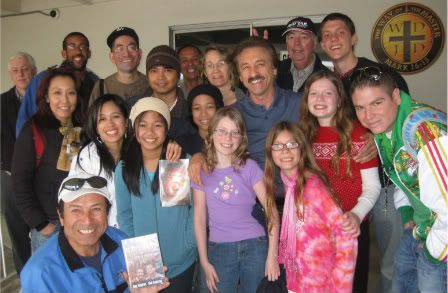 Chase DelRosario got faked out with a phony ketchup bottle…
…and the rest of the class got to eat popcorn and watch a preview of the first episode of Season 4, where Ray and his team preached in London.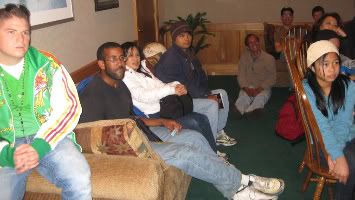 It's the best episode yet: fast-paced, exciting, humorous—there's even a cameo with a certain evangelistic blogger!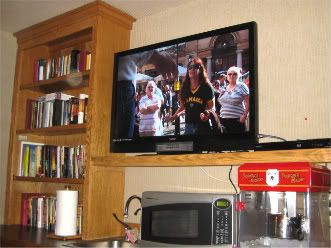 Each episode is only $7.50. Get yours by clicking here. Watch a preview here.
It was a great privilege to enjoy all this from the hallowed inner sanctum of the Way of the Master Conference Room where such great ideas as The Darwin Book  Give-away are hatched.
I also got another interview with Ray concerning his latest hair-brained idea that is sure to frustrate even more atheists, especially Richard Dawkins. Tune in tomorrow to see it.