This is the last hurrah for regular season college play, two traditional rivals, both based in L.A…. and our faithful team of evangelists will be there for the exciting part: The pre-game tail-gate parties!!!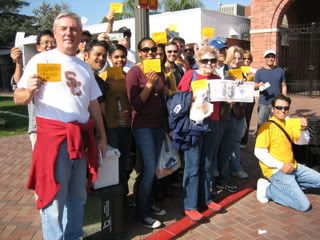 This game is expected to be a sell-out with over 90,000 fans in attendance. Meet at Hope Chapel at 8AM to carpool or meet at the L.A. DMV at 9:15! Game time is 12:30 PM.
Read the big strategy we employed at a previous USC game here—you won't believe it!