A little context is needed for this one…
Way back in November, a couple of weeks after the extremely successful "Origin of Species" book giveaway at hundreds of universities around the country, (this being the infamous book by Darwin with the even more infamous introduction by Ray Comfort, which contains the Gospel), I posted an interview called "Ray Comfort Thanks the Atheists" that got picked up by a semi-famous,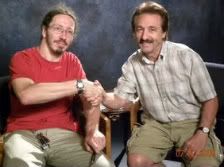 YouTube-posting atheist named Thunderf00t.
Thunderf00t edited
his own video that received over 323,000 viewings
called "Why do people laugh at creationists (part 31)" that featured my interview. I was excited about this because it brought numerous atheists/evolutionists to StoneThePreacher where they might read the Gospel and believe.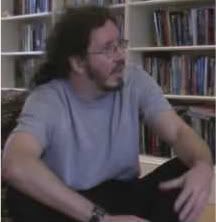 Well… guess who commented a few months after I posted this article? None other than Thunderf00t himself. I was honored to have a semi-famous, YouTube posting atheist write a wise, thought-provoking comment. Here it is:
Tfoot says:
January 14, 2010 at 2:40 pm
this blog, 32 comments

WDPLAC pt 31 [Why do people laugh at creationists (part 31)], 6500 comments.

and for this you gush thanks for helping 'spread the gospel'. Yeah sure this is an advert for the bible like the hindenberg is an advert for hydrogen powered zeppelins….. 300,000 of them…..

However as you seem intent 'thanking' me for the publicity, Im only too happy to give you what you lust for. – Everyones a winner! 🙂
My response: Yep, Thunderf00t, that success and $2.05 will get you a Vente at Starbucks. Keep up the good work!