On January 1, 2004, I made a commitment to share my faith every day. (Read about that here.) Making this commitment has taught me to be a more gracious Christian in the face of opposition, a more faithful evangelist in the presence of the unsaved, and a more thankful disciple of Christ. Thankful because I once was lost but now am found.
I am wiping the slate clean this year. That is, all who have signed up for this Club the past three years will be erased from my email list. Why? Well over a hundred people have joined but only about twenty five continue to report in. I don't want my monthly email reminders to be reported as SPAM.
Here are the details and what will be required of you. (Turn up volume for video, please.):
This is an evangelistic Club where you make a goal to share your faith everyday through tracts, personal witnessing or open air preaching. You make your own personal goal and report it at the monthly Everyday Club post I write on the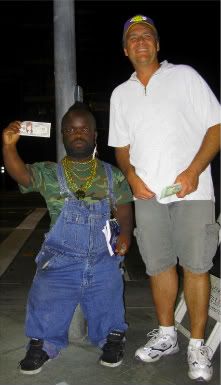 first of each month. The minimum goal would be to hand out one tract a day, but you can make whatever goal you want.
The Club's purpose is to allow you an opportunity to set an evangelistic goal and monitor your progress and faithfulness to that goal. This is not a legalistic prescription or a vow; it's simply a personal goal. Sometimes you will fall short, other times you'll hit it.
My own personal goal is to hand out 10 tracts a day or have at least one personal witnessing encounter, and to open air preach when the opportunity arises. Because of my commitment to The Everyday Club I don't want to miss a single day—and believe me, there are some days that I just plain didn't want to share my faith.(Read about evangelist D. L. Moody's (1837 – 1899) everyday commitment by clicking here.)
Remember, it's not a vow, it's a goal! You may fall short of that goal, but at least you'll have one. Don't be afraid. Have faith.
Too many times we wait for an "open door" or "that special person" to come along who God wants us to witness to. The early disciples didn't wait, they moved! It's my understanding that Jesus came to seek and to save that which is lost, which gives us carte blanche to speak anytime, anywhere.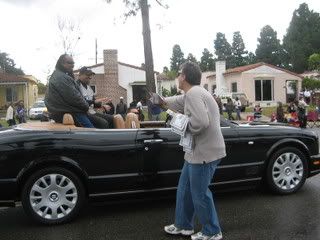 As an extra bonus when you join, you may also enroll in the Bezeugen Tract Club, an organization that will send you 30 free high-quality business card-type tracts a month! (Click here to sign up for your 30 free tracts.)
What more can I say to convince you? Please sign up with your goal in the comments section below! (Please share this article on Facebook by LIKING it and Tweeting it.)
*****
Stories of Mini Mr. T getting a tract can be found here. Stevie Wonder getting a tract can be found here.