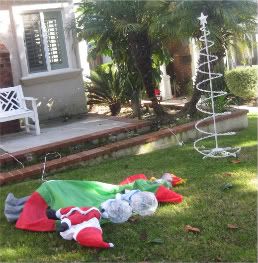 This Christmas proved fatal for Santa and friends. It was Ho! Ho! Horrible!
Evil lurks among the lawn displays and roof ornaments. Behind those feint smiles of holiday cheer hide something darker, foreboding.
Welcome to  CSI: Christmas.
Who, or what, could do such a dastardly nasty on the lawns of suburbia, all decked in holiday cheer?
What on earth—or Hell—could bring about such mournful fear?
Look carefully at the clues from our crime photographer here.
Are you studying the images?
Soon the culprit will become quite clear.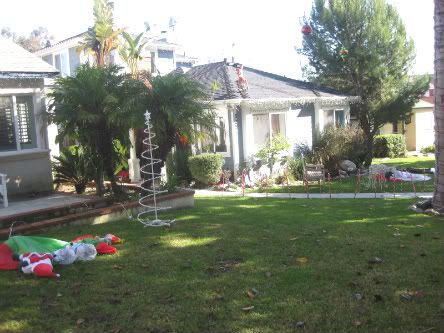 A frightful, awful sight. Who might the murder suspect be?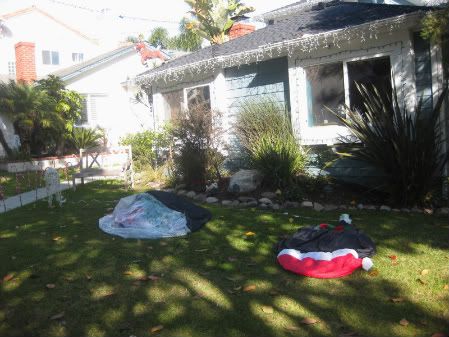 "Rudolph with your nose so bright,
did you slay your guide last night?"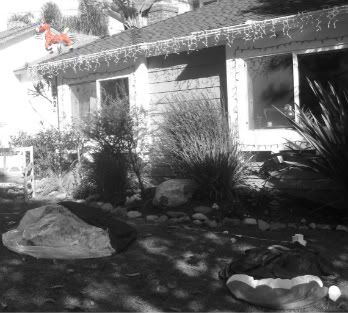 "Rudolf the red-nosed reindeer…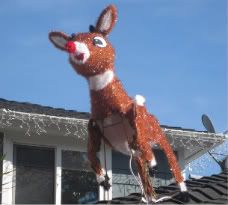 …you'll go down in his-to-ry."
And what weapon did he use? Watch this: