I had the opportunity to attend a preview of director Angelina Jolie's film "Unbroken." I say Jolie's film, because she made sure that Louis Zamperini's faith, which was featured prominently in Laura Hillenbrand's excellent book, was reduced to an inoffensive, feel-good type of belief.
Though well-made and interesting as a Prisoner-of War film, it was ultimately a disappointment as "a true story."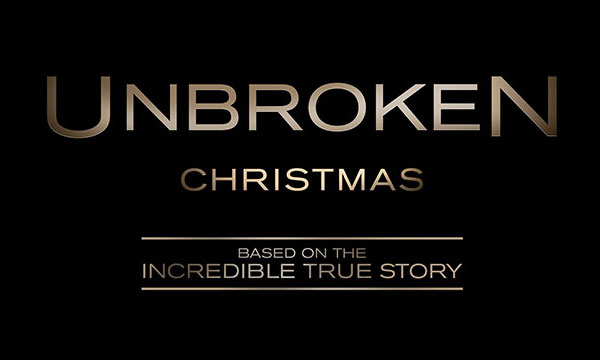 As the Religion News Service reported:
Angelina Jolie's highly anticipated film "Unbroken" features the true story of an Olympian and World War II veteran who was only able to extend forgiveness to his captors after he encountered Christianity.

The problem? The Christianity that is central to Louis Zamperini's life is almost entirely absent from the film.

"Unbroken" features the real-life story of Zamperini, whose plane crashed in the Pacific during World War II. After spending 47 days adrift at sea, he spent two years as a Japanese prisoner of war.

After the war, he wrestled with addiction and his marriage nearly ended in divorce. All that changed in 1949, when he attended a Los Angeles crusade by an up-and-coming evangelist named Billy Graham. The two would team up together during later crusades.

The film doesn't ignore faith, but it includes no mention of Jesus or Graham. Faith is portrayed more generically — unlike the 2010 book by Hillenbrand (she also wrote the best-selling "Seabiscuit"), which was praised by Christian readers for capturing the drama of Zamperini's conversion.
And no wonder that Jesus is not mentioned, (except as a curse word), in the film. Here's Jolie's view of faith and God: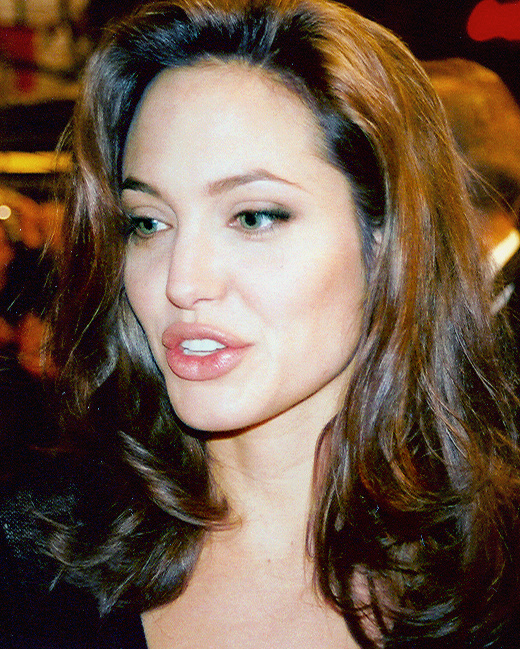 There doesn't need to be a God for me. There's something in people that's spiritual, that's godlike. I don't feel like doing things just because people say things, but I also don't really know if it's better to just not believe in anything, either. (From Celebatheist)

Her hubby, Brad Pitt, essentially has the same view as well: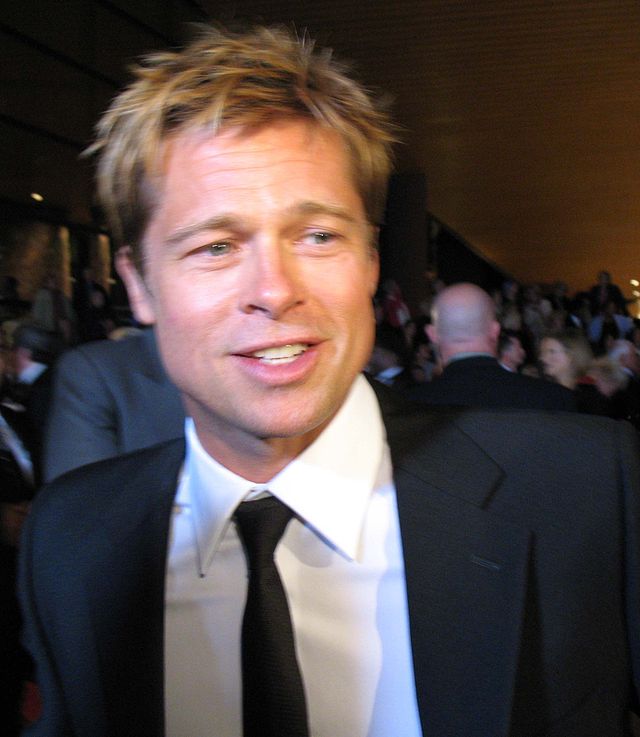 When I got untethered from the comfort of religion, it wasn't a loss of faith for me, it was a discovery of self," he says. "I had faith that I'm capable enough to handle any situation. There's peace in understanding that I have only one life, here and now, and I'm responsible." (From Parade magazine, October 2, 2007)


He told the Daily News, "I'm probably 20 percent atheist and 80 percent agnostic."
So, it's no wonder that "Unbroken" is more of a movie about one man's perseverance against adversity, a pull-yourself-up-by your-bootstraps film, than it is about the real test of courage: to live for Jesus in a God-hating world.
So what did Jolie leave out? WORLD magazine reported this in an interview with Zamperini earlier this year:
…Zamperini talked about Billy Graham. The veteran's appearance at the Billy Graham Library that morning carried special significance for Zamperini: He became a Christian during a Billy Graham crusade in Los Angeles in 1949.

A huge, black-and-white photo of a young Graham preaching to thousands hung on the wall as Zamperini remembered his conversion to Christianity. He had returned from the war traumatized and depressed from the extreme abuse he endured, and he had turned to alcohol for relief. He initially resisted his wife's suggestions that the pair attend Graham's tent meeting, but he eventually relented.

Hillenbrand located the sermon Graham preached that October evening in 1949, (listen to it here), and included the scene in Unbroken. As Zamperini battled anger and bitter memories of the hellish ordeal of war, Graham preached: "Here tonight, there's a drowning man, a drowning boy, a drowning girl that is out lost in the sea of life."

The next night, Zamperini returned to the tent, and Graham again preached the gospel of salvation from sin through faith in Christ. This time Zamperini responded. He and his wife both embraced Christ.

Zamperini said he was thankful for Graham's ministry, and thrilled that Hillenbrand included the account in her book.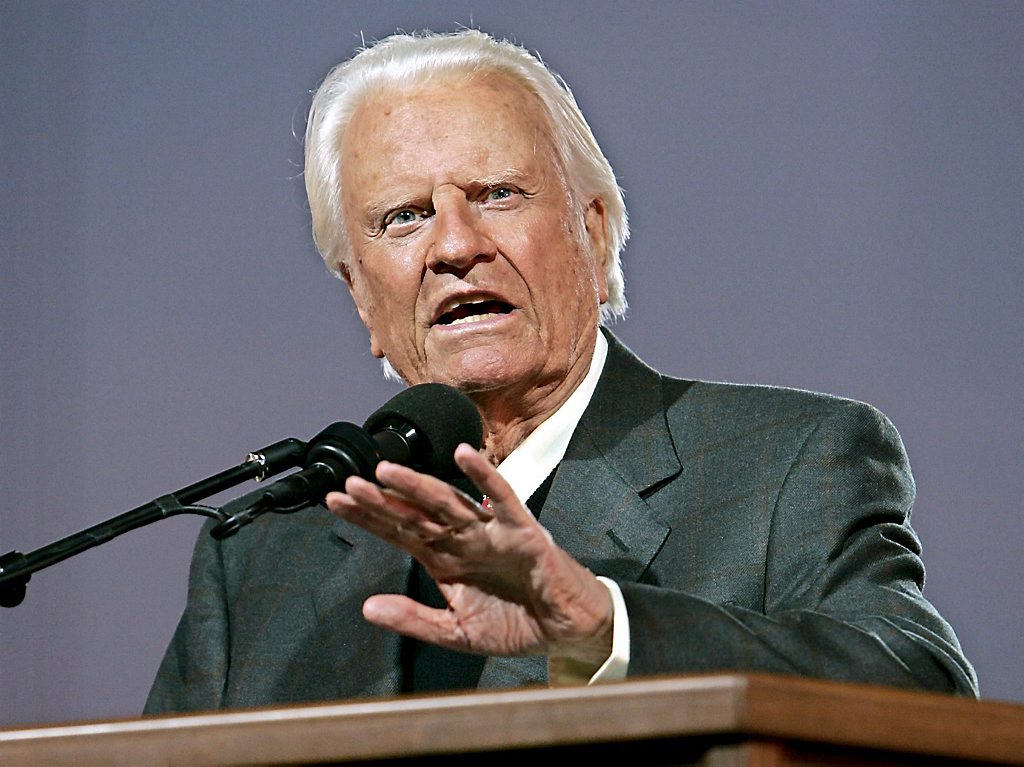 To not have included Zamperini's faith in Christ, is to deny the true reality of why he had to go through what he went through.
It's a coup de without grace; an hors minus d'oeuvres; a concerto forgetting the finale.
It's a fairy tale with the last page torn out, a marathon without a finish line, the crucifixion without a resurrection.
Without an understanding that Zamperini saw himself as a sinner, one who had broken all of God's Commandments and was therefore guilty and condemned to Hell, reduces his life to just entertainment, another survivor's tale, the triumph of the will without triumph of the Spirit.
Everyone needs to know how they have fallen short of God's glory. All must understand that if they have told one lie, that makes them a liar, one theft, a thief, one utterance of God's name as a curse word is blasphemy, and one lustful look, one hateful thought convicts them as an adulterer and murderer. On Judgment Day, God will find them guilty and send them to Hell for all eternity.
The truly great news that was left out of "Unbroken", is that God forgives. When Louis Zamperini put his faith in Jesus Christ, God in the flesh, who died on a cross, was buried for three days and rose again, when Zamperini turned away from his sins to demonstrate how he trusted Christ, he was a new creation: the old is gone, the new had come.
Because he was forgiven, he had the power to forgive his Japanese captors. That was how he was able to "make peace" as the movie said in the end credits, with his enemies. While we were yet sinners, Christ died for us. When we were God's enemies, Christ died for us. Because Louis Zamperini was forgiven, he was now able to forgive.
What Angelina Jolie did with her film was unforgivable.
WORLD magazine reporter Jamie Dean concluded her interview with Zamperini in this way:
I asked Zamperini—who maintained a devout Christian faith and service throughout the rest of his life—how important it was for the story of his conversion and faith to make it into the book. His reply was simple: "There wouldn't be a book without it."

Zamperini saw his conversion as the hinge for all that went before it, and all that followed in his long life. He wanted as many other people as possible to hear about salvation through Christ through his own story: "That's the message of the book."
Sadly, this was not the message of the film.
***********
P.S. When the movie comes out on Christmas day people will Google to find our more about Louis Zamperini. If you'd share this link and ask your friends to click on it, it will show up higher on Google's search, and the Gospel will be further proclaimed. Thanks.
P.P.S. I grew up in Zamperini's hometown, Torrance, the first twenty-five years of my life, and, as a pastor, was responsible for the people who lived in that city who attended Hope Chapel, Hermosa Beach. I was always curious as to why Torrance Airport was called Zamperini Field. Now I know.
Should you see the movie? Sure. Just understand that it's not the whole story. Even better, read the wonderful book.
***************
Listen and watch "What Hollywood Believes" by clicking here, and discover the personal beliefs of Jim Carrey, Britney Spears, Bruce Willis, Jack Nicholson and over 100 top celebrities. Buy the book for 4 bucks by clicking here.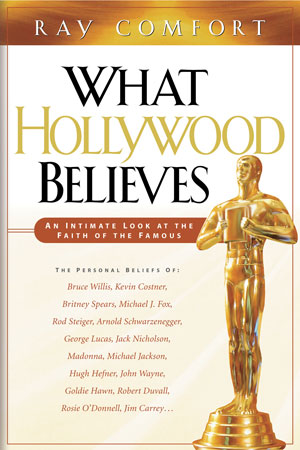 Now, watch HOLLYWOOD AND GOD!
*****You can also watch "Captured By Grace," subtitled "After Unbroken: The Rest of the Louis Zamperini Story," put out by The Billy Graham Evangelistic Association. Click here to get the DVD.
Image credits: Wikimedia Commons, The Billy Graham Evangelistic Association