"HELP! I'M STUCK IN A FOREIGN COUNTRY AND NEED MONEY!"
I just received one those cheesy messages from a friend's hacked email account. But, instead of deleting it, I redeemed it. This is how….
FIRST, HERE'S THE MESSAGE: "I Hope you get this on time, I made a trip to (Turkey) and had my bag stolen from me with my passport and personal effects therein. The embassy has just issued me a temporary passport but I have to pay for a ticket and settle my hotel bills with the Manager.
"I have made contact with my bank but it would take me 3-5 working days to access funds in my account, the bad news is my flight will be leaving very soon but I am having problems settling the hotel bills and the hotel manager won't let me leave until I settle the bills, I need your help/LOAN financially and I promise to make the refund once I get back home, you are my last resort and hope, Please let me know if I can count on you and I need you to keep checking your email because it's the only way I can reach you."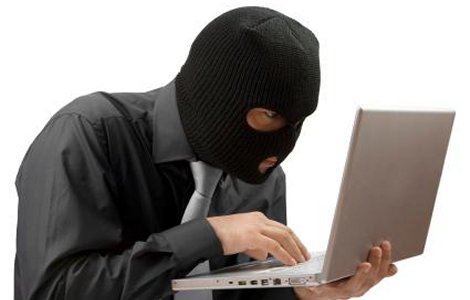 HERE IS HOW I RESPONDED: "Oh no! What can I do? How much do you need? Can I send it to you tomorrow? That is such a bummer."
THE SCAMMER'S REPLY: "I'm so glad to read from you, thanks so much for your concern,All i need is ($2,750).You can have the money wired to me via Western Union.Have it wired to my name and present location, here are the details you need to have it wired to me.."
"Name : W________ S________
Address: Ebusuud Street 18 Sirkeci, Fatih, Istanbul
Country: Turkey
Amount : $2,750
"Kindly visit any Western Union outlet or Walmart close to you and go ahead with the wire transfer and show them the address you and present location you are sending the money.
"Once you are done kindly e-mail me the Confirmation details (MTCN) for the pick up of the funds.
"Let me know as soon as you are heading out to the Western Union Outlet."
MY RESPONSE: "Is that all you need? Would $5,000.00 be better, to give you a little extra cash if you need it? Please let me know soon. I sure hope you are okay. What a tragedy! Nothing worse than being stranded in a foreign country. Wow!"
SCAMMER'S REPLY: "Glad you willing to help…that all i need at the moment keep me posted as soon you have it done email the transfer details. I owe you alot."
HERE'S MY COUP DE GRACE RESPONSE: "That's what friends are for. First, though, please click this link and tell me what you think.Then I will proceed. I know I've given this test to you before, W________, and you've passed, but I want to make sure. I will let you know! Blessings! (And hang in there. Help is on its way!)"
WHAT I DID: The link I provided was for www.NeedGod.com, but I hid it from the Scammer. Will they answer these questions honestly? 1. Have you ever told a lie? 4. Have you ever stolen anything (no matter how small)?
THE SCAMMER'S RESPONSE: None. That was the end of the email exchange.
But, good news! As I am writing this post, I just received another email from a friend stuck in…Manila!
******
Now learn how to deal with telemarketers by clicking  "Telemarketer Payback Time."