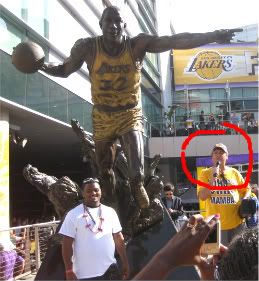 Yesterday we went to the NBA Finals where we had the opportunity to preach in many unusual places right on the property of the Staples Center! The police were more than accommodating, the people friendly, and best of all, the Lakers won. Again! Here I'm standing in front of Magic Johnson.
This Monday we are going to the Lakers Victory Parade! Want to come? We"ll be leaving from Hope Chapel at 7:30AM to preach to an estimated 500,000-2,000,000 people!
See what else happened at the Finals….
Everyone and their Christian mother was out there, too. A surprise, because at the majority of these big events, there are very few Christians sharing their faith.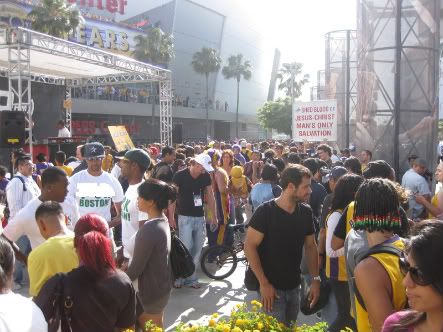 This guy brought a big, BIG Bible!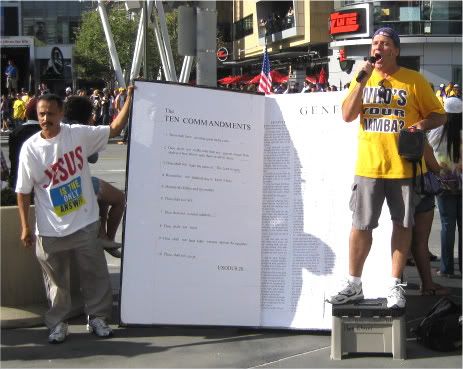 And the good sign guys were out there. "Good" means that they only had Scripture on their signs and friendly attitudes. They even smiled! This is very unusual. Most sign guys are just plain mean, mean, mean. Click here to see what I'm talking about.
Most of all, it was about the fans—all those lost fans, who for a brief moment or two, would have the opportunity to hear about how to be on the winning side.