We will be examining people at the Hermosa Beach St. Patrick's Day Parade to see if they have the luck of the Irish… and if they think that they are lucky enough to get to Heaven. We will be handing out hundreds of green Million Dollar Bill Gospel tracts and green Giant Money tracts.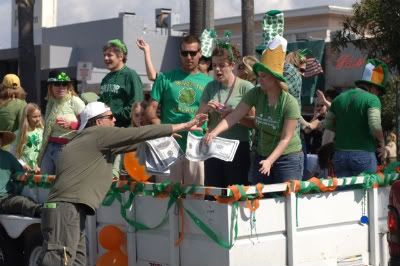 Meet at Hope Chapel at a SPECIAL TIME: 9:30AM to walk down the street together. The parade starts at 11AM. (See last year's photo album here.)
***Read the 11 things you can do while witnessing at a parade here!***
Next week: An anti-war protest in Hollywood. Mature audiences only. Meet to carpool at 10AM.