An atheist asked: How effective are your actions at bringing the lost closer to Jesus?
If by "effective" you mean: Do I actually see lots of conversions with people becoming Christians and attending church, becoming missionaries, feeding the homeless, visiting prisoners and adopting babies?
No.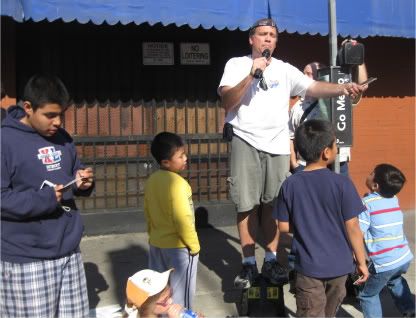 My church, Hope Chapel, has handed out over three million Gospel tracts and has graduated close to a thousand evangelism trainees. I, personally, have had hundreds, if not thousands of one-to-one conversations with individuals, and have preached the Gospel in the open air hundreds of times to thousands of people since making a commitment to share my faith everyday on January 1, 2004.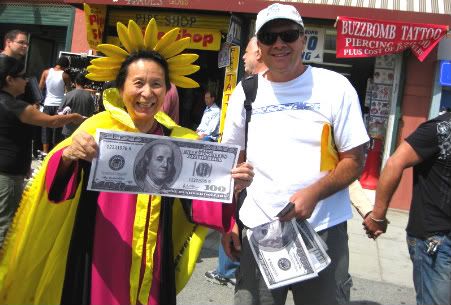 The result? I don't know. I would say, at best, we've had a hundred visitors— maybe more, probably less—as a result of our evangelism efforts. If I measured our effectiveness by what I see then I'd say that we are doing dismally, miserably—and we ought to give up.  Because, after all, what's the point?
The good news, though,  is that our evangelism efforts and methods are very effective,
because God is effective. You see, if I save anybody, then they are lost forever; but if God saves, then people are saved to the uttermost.
How does God get his word out? Through preachers. And what is it we preach? That Jesus saves sinners.
"How, then, can they call on the one they have not believed in? And how can they believe in the one of whom they have not heard? And how can they hear without someone preaching to them? 15 And how can they preach unless they are sent? As it is written, "How beautiful are the feet of those who bring good news!"
(Romans 10:14-15)
The reason we preach in the open air, or share one-to-one, or hand out tracts is because we have been commanded to do it.
[Jesus] said to them, "Go into all the world and preach the good news to all creation." (Mark 16:15)
Now about the "results" question. We leave that up to God. We do what he's commanded and leave the results up to him. It's a work of faith.
I planted the seed, Apollos watered it, but God made it grow. (1 Corinthians 3:6)
The seed, the Word of God, is what we count on to do the work—even if we do the work ineffectively, stupidly, ridiculously or jerkily. The Word of God, the seed is what matters. It's the quality of the seed, not the sower, that does the work effectively.
As the rain and the snow
come down from heaven,
and do not return to it
without watering the earth
and making it bud and flourish,
so that it yields seed for the sower and bread for the eater,
so is my word that goes out from my mouth:
It will not return to me empty,
but will accomplish what I desire
and achieve the purpose for which I sent it.
(Isaiah 55:10-11)
It does not matter how much one argues against it, or protests, or offers logical arguments to dispute it, God's Word will do the work—even in the heart of the most hardened unbeliever. That's our confidence in evangelism, that's our hope!
For the word of God is living and active. Sharper than any double-edged sword, it penetrates even to dividing soul and spirit, joints and marrow; it judges the thoughts and attitudes of the heart.
(Hebrew 4:12)
In American Christianity there is a great emphasis on "getting decisions" for Christ when evangelizing. This puts the pressure on the person sharing their faith to get as many decisions as possible without regard for the "sinner's" heart. Many people will say the "sinner's prayer", walk down an aisle, raise a little hand, do a little dance—and get saved tonight, yeaaaah, get saved tonight!
These questions should arise: Are they really saved? Was there any repentance? Were they forced into a decision?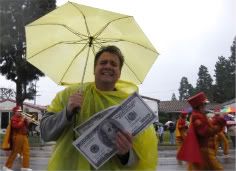 If there were as many Christians as the media says there are, do you think we would have over 50 million abortions a year? Would we tolerate state sanctioned prayerless in schools? Would there be the level of godlessness that we see in this nation?
We have a nation of false converts.
These people prayed a prayer and bought into the man-centered Gospel that says "God loves you and has a wonderful plan for your life;" people who made a "decision" for Christ, but didn't count the cost; people who raised their hands while the lights were low and the piano played , but never repented of their wickedness.
So what is an evangelist to do?
Trust that it is God who does the saving. We get to play the part of a seed-sower or a waterer, but it's God who causes people to get saved.
Ray Comfort's ministry, Living Waters, just reported this:
We were encouraged to learn that from 1998–2011 Living Waters has distributed 150 million tracts. We can't help but wonder how many conversations have been sparked by these, and how many God has used to bring dying sinners to a knowledge of everlasting life.
So is their evangelism effective? Are our evangelism team's efforts effective? Is my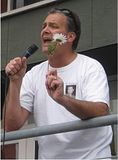 evangelism effective?
This is my answer when I'm asked how many people I've lead to Christ: "Every one."
I lead everyone to the Lord every time I talk about Christ, AND I always get a decision. When I talk about Jesus I lead them to the Savior, and they make a decision to follow Him or not.
So, are my evangelism efforts effective?
In a word: YES!
*****
If you are still in The Everyday Club, post how you did in April in the comments section below. We will be sharing the comments with atheists this month. If you'd like to join the Club, click here.