If you live in the South Bay and shop in the Riviera Village, then you've seen him. If you live in another area, you've seen them, too… y'know, the "Jesus Guys".


They're a little off, a little kooky, and certainly a whole lot strange…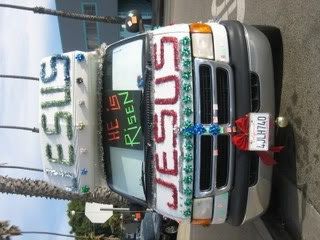 This is the "Jesus Guy's" home—a truck that is never moved and is always festively decorated.

And here's the man himself!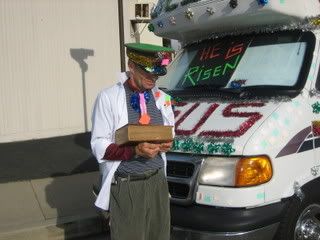 You can read about him by clicking here!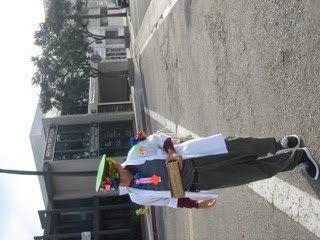 His name is Robert. I asked him what it is he's doing and he said, "It's all about Him!" as he pointed upward to the sky.
My question: Does he do any good for the cause of Christ? Explain. I'll let you know my thoughts next week.