With just two weeks to go in our current evangelism class we are down to just twelve students out of an original starting class of sixteen…. Who will persevere to the end?
After Paul was saved, this is what he did: "At once he began to speak in the synagogues that Jesus is the Son of God." "…he…preached fearlessly in the name of Jesus, [and] …moved about freely in Jerusalem, speaking boldly in the name of the Lord." (Acts 9:20, 28) Oh, that Christians would do the same today!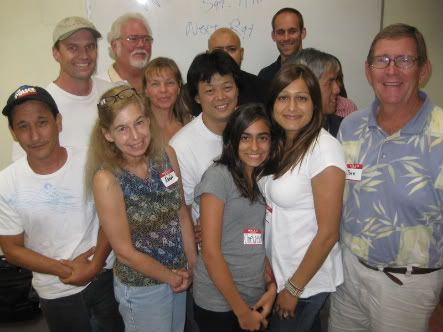 Every other week I'll bring this post back to the top of the blog. Remember students, you get one bonus point for every three sentence adventure that you write about.
My teaching notes and student notes—over 100 pages of material—are available free of charge, except for postage. Just email me your address (PastorSteveAtHope@yahoo.com) and my awesome assistant Barbara will get these out to you. Soon they will be online.