I'm teaching my daughters to get used to feeling stupid.
During a recent visit to the Griffith Observatory we engaged in a game called "Find the lie." As we experienced the many wonderful displays revealing God's creation in the cosmos we also read some of the theories that pass for "science."
"Girls," I said excitedly, as we looked at the Supernova display, "find the lie!"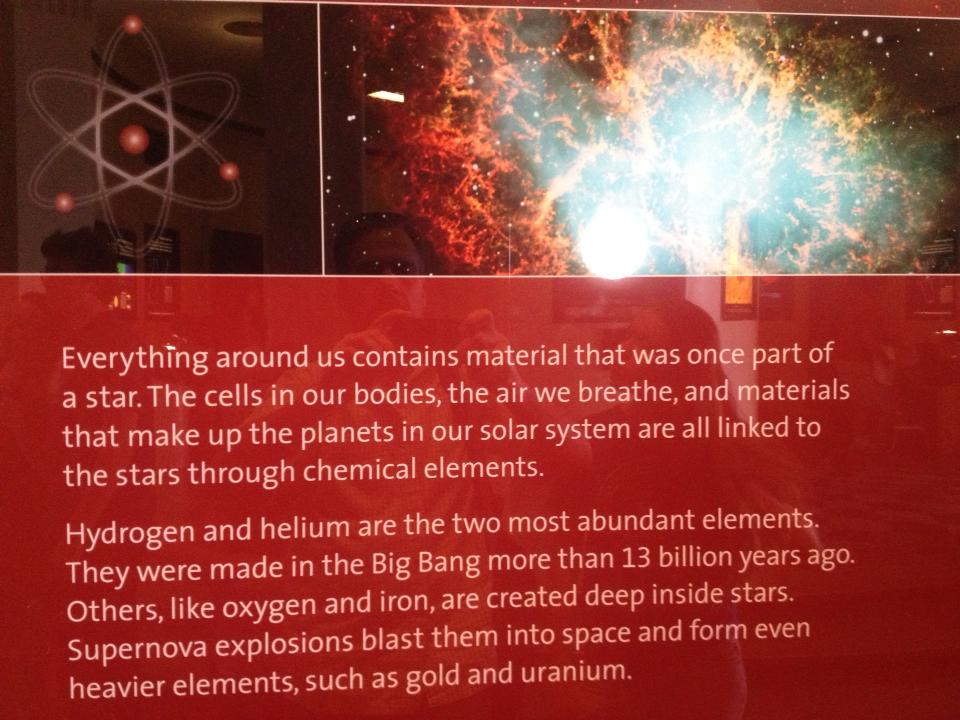 They replied, "Hydrogen and helium are the two most abundant elements. They were made in the Big Bang more than 13 billion years ago."
"Very good!!" I affirmed. "Read the other lie, too."
"Our bodies are made of elements that came from stars that died as supernovae."
A commenter to Facebook was exactly right when he acknowledged this indisputable truth:
"Well, we know that the science world lies, because of the utter foolishness of the theory of evolution (which the science world takes as fact). And you know how it goes. Once you lie, you have to keep on lying to keep the lie up. Here's a clear example of this. What's interesting is the brashness of it all. Notice that it just states all these things as fact, not theory, but of course the Big Bang and everything surrounding it are theories. 'Tis the arrogance of man."
A mother with a teenaged daughter overheard our conversations and whispered something. The daughter gave a knowing smile toward the stupid family.
Game on.
"Making fun of born-again Christians is like hunting
dairy cows with a high powered rifle and scope."
—P.J. O'Rourke (From Ray Comfort's Facebook page.)