Every year we have an address detailing what we have done at Community Church of the Hills and where we are going. This year's address was inspired by my friend Cher Guevera's Facebook post. If you don't know about Cher, he's a radical, left-wing, communist, queer activist, as well as an anarcho-syndicalist, gender non-conforming, poet, journalist, performance artist and actor…and we've been friends for over five years on Social Media. Read a little more about him here.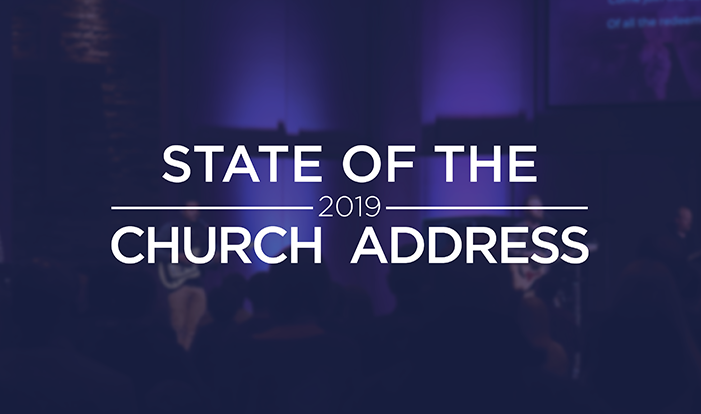 He inspired my 2019 address with a—believe it or not—pro-abortion post! I then left him a skeptical appraisal in the comments section. This is how he responded:
"You know, Steve, here's the rub, I would take the "pro-life" position a lot more seriously if the movement was interested in life. But by and large, it's not. And we see that from politicians who endlessly promote themselves as "pro-life" on the campaign trail. These same politicians who tear their hair out over the unborn don't seem to care about a fetus after they are born.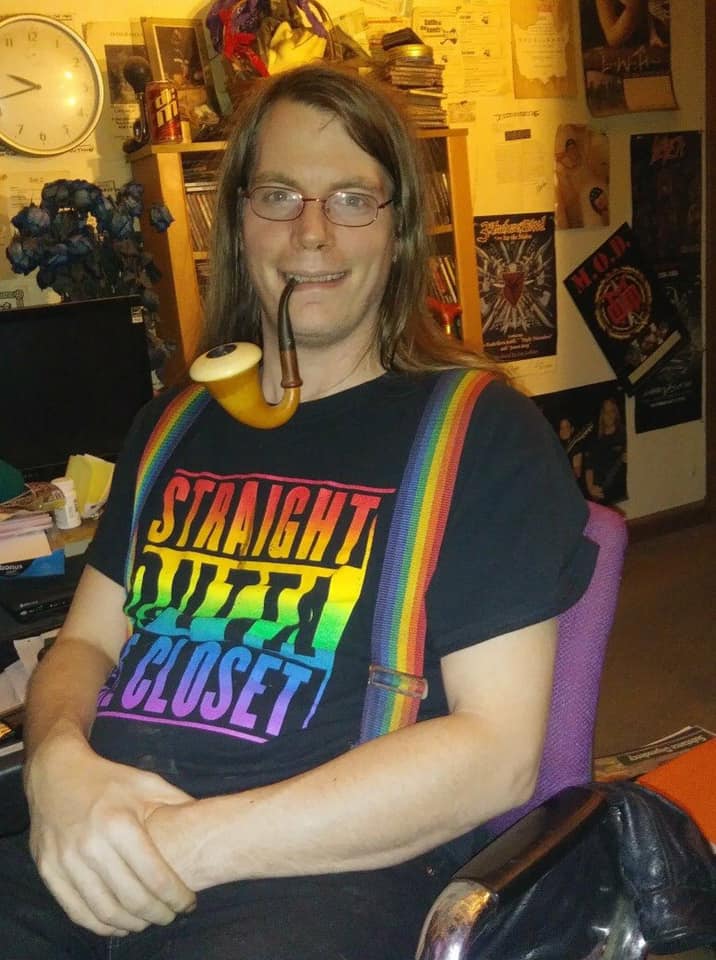 "You posted recently asking if people's pastors preached a pro-life message and I ask you the same thing. Did you? Not an anti-abortion message, but a pro-life message, one that seeks a better life for poor children after they exit the birth canal?"
My Response: "We are committed to life in all forms. Our church supports a local Pregnancy Resource Center that sees moms and dads through the whole birthing process including educating them to be good parents and helping them with food and other items.

"This year we are committed to helping the needy in our area. We just recently handed out 72 bags of cookies door-to-door in a low-income housing apartment complex to introduce our church to them, and want our church to reach out to see how we can help the residents and their children in the future.
"We host a Headstart program for low income families so that they can give their preschool kids a, well, head start. We charge a very reasonable rent for this government program.

"The Austin food bank has asked me to supervise their once a month food distribution in our city. I'm still waiting to see how I may help.

"Our church sets aside 10% of each week's offering for those in need.

"I belong to a ministerial alliance whose sole purpose is to help those who are in trouble and/or passing with gas or food or lodging.
"Our church sent thousands of dollars to the flood victims in Houston in 2017 and to those locally in Marble Falls in 2018 through three organizations. Our ministerial alliance did the same recently for local flood victims. Yes, we care about life in all its forms.
"And we host for free a weekly chapter of Narcotics Anonymous! (But they insist on paying us a little bit. Their rules.) As far as I'm concerned we'd give them everything!
"You get the picture. And we only have about 40 adults. We do what we do because we do not trust the government nor politicians to do what is right, yet, I do encourage our congregation to bug our representatives to do what is right. I hope that this answer was helpful."
STATE OF THE CHURCH
Financial Donations
Our income actually increased last year. Joe will explain further.
We contribute 10% of each week's offering to our Benevolence Fund.
We contributed over $7,000.00 to various needs last year, including helping flood victims in Marble Falls.
We continue to support YoungLife in prayer and finances. We contributed $5,000.00 to them last year.
We raised more this year in our Baby Bottle Drive in support of the Highland Lakes Pregnancy Resource Center in Marble Falls then in the previous years.
Over twenty-six shoe boxes were stuffed and filled for our annual Operation Christmas Child Program, more than in previous years.
Current Ministry
We have regular Sunday School every Sunday led by Sam and Kasey Smith.
We had our Home Group with R.C. Sproul teaching us through the books of the Old Testament. We will restart with the New Testament in April. (In fact, on March 2 we celebrate meeting at the Morlino's home for these studies.)
We had our first annual Christmas party at the Morlino's.
Our first marriage study led by the Blasi's. The first of many, I hope.
We went to our third March for Life in Austin in January.
Our 2nd Voice of the Martyrs Conference last week.
2 New Facebook pages.
An overhaul of our Website
Weekly Men's Group
2 Elders-in-Training
Worship Team additions, including new keyboards for Anais.
Worship Tech training for behind-the-scenes people
Zumba!
Renovations, etc.
The Cottage, now the HeadStart classroom, was expanded to almost twice the size.
A new playground installed.
Bump locks on the front doors.
We want to remodel the men's front bathroom soon.
Scaffolding was erected for future repairs.
Pastor
I'm committed to community involvement with the end game being people get to know Jesus by perhaps visiting our fellowship.
To that end, as you know, I've modified my evangelism style.
I'm once again on the Board of Directors of our Chamber of Commerce, and working closely with Al Poteet, our new Chamber President as well as working with him on the Blanco County Republicans.
I've reached out to the heads of the Blanco County Democrats as well, so that I may have an opportunity to show them the love of Christ.
Our church gave most of the Invocations at City Hall last year. I'm actively encouraging the other pastors in the city to get involved. I'm trying to have get togethers with each individually. I was blessed to have dinner at Pastor Greg Steele's home two weeks ago.
I still write a weekly column for the JC Record Courier.
The Future
Our future not only depends on God but on all of you.
Mat. 28 says that we are to make disciples. I need men and women who are willing to grow beyond our weekend services.
About 60% of adults are serving or are signed up to serve somewhere. Would you please consider where you can offer your talents?
I am also asking you to invite people to church.
We don't have many young people, and only one teen, my daughter.
Outreach to UT/San Marcos in next few months
Ministry to Creekside apartments
I have some big visions for our church that are best left unsaid right now.
Nevertheless, God has been doing amazing things through our small fellowship and he will continue to do so. Thank you!