A friend at The Way of the Master knew we were heading to the BIG Memorial service at the STAPLES Center on Tuesday and wanted us to "test drive" these brand new Million Dollar Bill Gospel tracts before they hit the market.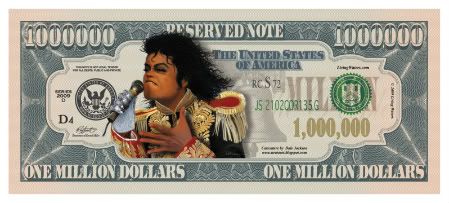 The very talented graphics artist, Dale Jackson, designed the tract. (He also made my Stone The Preacher banner.)
 
I tried to get a ticket to get into the Memorial, but this is what I found in my email this morning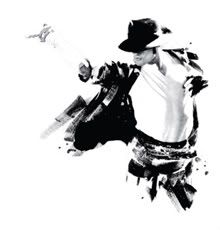 from the Staples Center:
Thank you for your registration.
Sorry, we regret to inform you that your registration to attend the Public Memorial Service… was not selected.
Hundreds of thousands registered, but only a few can be in attendance.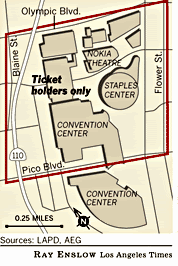 Since we can't attend the actual event, we are very excited to be able to bless the many fans with something substantial and eternal—something to ease their disappointment—when they actually realize that they won't be able to get anywhere near the Staples Center. (The area in red on the map show the street closings and police presence expected.)
Tough gig! But we have plan….
Please pray for us that God would open a door to reach many of these fans on Tuesday. By using these new commemorative tracts, sharing the gospel should be as simple as ABC, easy as 1 2 3!
Look for these tracts at LivingWaters.com in the next week!
More Memory Lane
(You must watch both of the videos, trust me)
Click here for #1
Click here for #2