I met a young lady named Kelly the other day while getting the oil changed in my car. I offered her a million dollar bill gospel tract and asked if she would go to Heaven or Hell. She replied that she would be going to Heaven because she was confirmed as a Catholic. After taking her through the 10 Commandments she understood that she would be found guilty on Judgment Day because she had lied, but didn't steal, misused God's name and hated, which is murder according to the Bible, and would end up in Hell because of her sin.
Kelly disagreed with me that she would be going to Hell because she was confirmed as a Catholic.
I asked Kelly what she did for a living and she hung her head. "You won't approve of what I do…."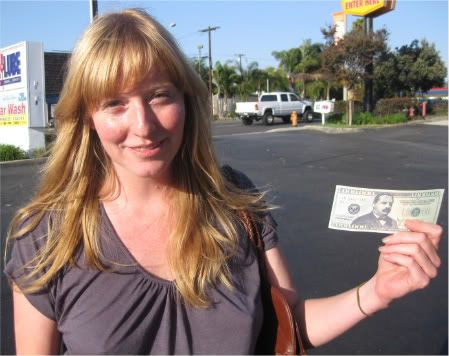 "No, really, I won't judge you," I assured.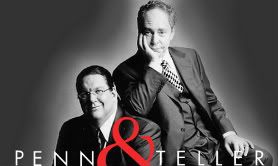 "I'm a producer," Kelly admitted. "I produce a program on Showtime called "Penn and Teller's Bulls—."
If you are not familiar with Penn and Teller, they are illusionists who perform their irreverent magic act regularly in Las Vegas and major venues around the world. Both guys are very outspoken about being atheists and skeptics, and use their atheism as part of their act.
In an interview, Teller (the silent half of the team) said, "My mother, who is 89 now, says: 'Oh, you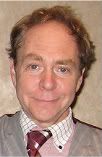 know, I see these old people going to church, and I really envy them. It must be so consoling for them to be able to believe in that stuff.' (Laughs) I think she genuinely envies people who are suckers in the sense that there are some things that might be a little easier to confront. It's not going to change her point of view, because it doesn't make any sense to her. It seems like nonsense. And it is!" (Laughs)
Penn (the talkative half) said, "We were asked to do autographs for Donny and Marie. I wrote, 'There is no god,' and Teller wrote: 'He's right.'"
Penn was a big hit awhile ago in the Christian community because of a short video he did commending those who share their faith, saying at one point, "How much do you have to hate someone not to proselytize?" It has been viewed over 372,000 times on YouTube and it seems that Penn actually likes those who believe in Jesus Christ as their Lord and Savior, the only One who can save anyone from their sins, if they would repent and put their trust in Him. 
Alas, that is sadly not the case. When Penn was informed that his video was a great encouragement to Christians, and it caused many to be more bold in their witness, he stated that that was not the purpose of his video. In fact, listen to him tell the story of a few Christians who tried to give him the Gospel and how each of them left with a copy of atheist Christopher Hitchens book, "God is not Great." (Unfortunately, at this re-edit, the video is only available to his "friends.")
Which brings me back to producer Kelly. "Will you do me a favor?" I gently asked her. I pulled out another million dollar bill Gospel tract. "I'm going to write a little message on this bill. Would you mind giving it to Penn when you see him?" She said that she would. I wrote this: Saw your YouTube video about Christians. —Just doin' my job. Then I left my email address.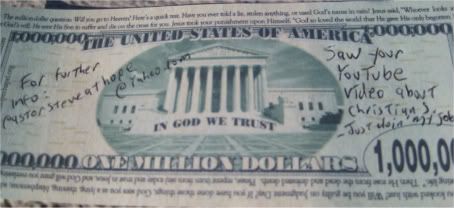 What good will it do? "It" will do nothing. But who knows how our awesome God might use the words of His law on a simple Gospel tract to turn a hardened atheist into a vessel for his Kingdom.

R.A. Torrey (1856-1928) wrote this about the use of tracts:
Oftentimes people who are too proud to be talked with, will read a tract when no one is looking. There is many a man who would repulse you if you tried to speak to him about his soul, who will read a tract if you leave it on his table, or in some other place where he comes upon it accidentally, and that tract may be used for his salvation.
A tract will often succeed in winning a man to Christ where a sermon or a personal conversation has failed. There are a great many people who, if you try to talk with them, will put you off; but if you put a tract in their hands and ask God to bless it, after they go away and are alone they will read the tract and God will carry it home to their hearts by the power of the Holy Ghost.
I once received a letter from a man saying, "There is a man in this place whom I tried for a long time to reach but could not. One day I handed him a tract, and I think it was to the salvation of his whole family.