The situation for Christians in Uzbekistan appears to be worsening, according to recent reports by Forum 18 News Service. Police officers assaulted a woman at her home while her parents were being interrogated over their religious activity at the local police station. Sources who asked not to be identified for fear of state reprisals said, "Officers kicked the woman and hit her on the head, giving her a severe concussion."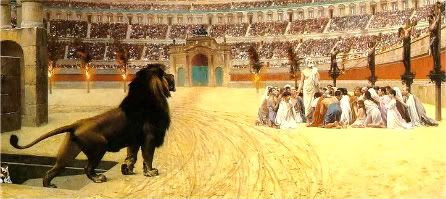 In Tashkent, a police officer threatened to kill a Protestant Christian if he continued to challenge a fine given to him for his religious activity. "I have prepared an axe for you, which will be flying after you, observing you, and if need be kill you," sources quoted the officer as telling him.
A Tashkent investigator threatened the son of a Baptist church member that he would "beat him up and put him in prison for three months" if he did not sign statements against the church's pastor and bookkeeper whom the investigator is seeking to prosecute.
Please Pray!
Please pray for the worsening situation for Christians in Uzbekistan. Pray that they will stand firm in their faith and not lose heart. Pray for a spiritual awakening in Uzbekistan that turns hearts to Christ.
"Behold what manner of love the Father has bestowed on us, that we should be called children of God! Therefore the world does not know us, because it did not know Him…. Do not marvel, my brethren, if the world hates you." (I John 3:1, 13)
Voice of the Martyrs assists Christians in Uzbekistan through its Families of Prisoners Fund, and we provide legal and financial assistance for pastors.
Most Wednesdays I post something from Voice of the Martyrs' Be-A-Voice Network hoping you might join in helping those in other countries who are persecuted for their faith.