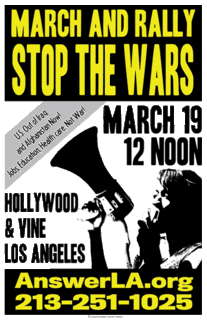 The best way to describe this event is that there are 3-5,000 adults convening who were never disciplined by their parents as children. Or: If God took the restraining power of His Holy Spirit from the earth, it would look something like this gathering.
These people are against everything we as Christians are for, and are for everything we are against, for the most part. They are so far left President Obama is considered a conservative. (Read the whole 10 part series from the 2009 protest here.)
We are going to have a blast as an evangelism team, because—Hoo-Boy!—these people need the Lord.
At a previous time we were able to get Gospel tracts into most of the demonstrators hands; see the creative way we did it below:
If you'd like to get an overview of what the whole event looks like from a preacher's perspective—all the yelling, screaming, anger and foolishness, and this from the marchers—watch this next video:
ALL HANDS ON DECK! WE NEED YOU TO COME THIS SATURDAY!!! Here's the agenda and meeting times:
Meet at Hope Chapel at a SPECIAL TIME: 10am. We will first stop at Pink's Hot Dogs on La Brea to preach to the line (see the video here), then park at the underground parking at Hollywood Blvd. and Highland (under the Kodak Theater). The march convenes on the corner of Hollywood and Vine at noon.
Want to meet us up there? Drive and park in the underground lot at Hollywood and Highland or take the Metro Rail and get off at Vine St. Walk to the corner of Hollywood and Vine. We'll be there at about noon. Notice: If you get there ahead of time, do not, I repeat, do not open air preach. You will give away our covert operation. We preach when the march starts.
After the march ends about 3pm or so, we will all go to eat at In N' Out Burger where one of us will preach  to the patrons inside. This is a tradition. (See the video here.)
Then we will head back to Pink's Hot Dogs again and preach one more time.
If you need more info, email me at PastorSteveAtHope@yahoo.com or call me at 310-374-4673 x.121.