ERNEST HEMINGWAY KILLED HIMSELF, as did Anthony Bourdain. Infamous mobster John Gotti died of throat cancer while Ma Barker died in a shoot-out. Benito Mussolini was also shot to death.
Apart from all of them dying, do you know what else they had in common?
They were 61-years-old.
I turned 61 a few weeks ago and wonder if the coronavirus will do me in. Or walking up the stairs. Or pizza.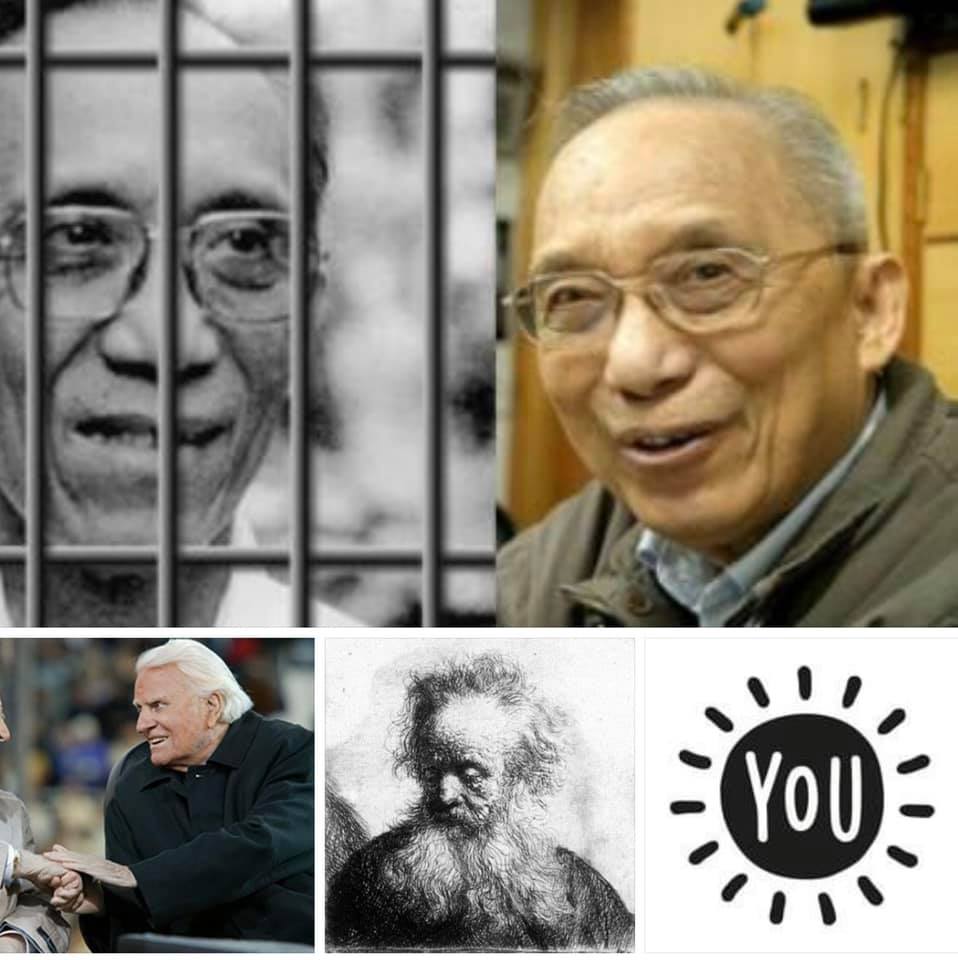 According to the Bible I'm worthless. Let me re-phrase that: I'm worth less. In the Old Testament, the worth of a man or woman dedicated to God was based on how much work could be expected from them. At age 59 my worth was 50 shekels, a full month's wages. Alas, I'm now only valued at 15 shekels–for the second year in a row! I can sense feebleness starting to set in with senility not far behind, then, of course, my heart attack.
Am I going to slow down? No! Am I ready to retire? No! Retirement is not Biblical. My hope is to work as unto the Lord until, well, I can't anymore, 15-shekel man or not.
Moses didn't retire. He started his ministry at age eighty and worked forty more years bringing grumbling Israelites into the Promised Land!
Noah lived until he was 950-years-old, giving the world a re-do.
At age 969, Methuselah was the Bible's oldest living man—and no one even knows what he did except that he died right before the Great Flood. Perhaps he helped Noah hang drywall in the ark?
His father, Enoch, lived only 365 years but "walked faithfully with God; then he was no more, because God took him away."
(Genesis 5:24) Imagine living so long and so committed to God that the Lord just up and takes you away, skipping over that nasty middle step. And the retirement home.
Adam lived 930 years and all he did for God was throw the whole human race into sin, bringing about this whole death business in the first place.
Are you looking forward to your golden years so you can kick back, take it easy, and do nothing for Jesus except go to church, that is, when you're not touring the South in your RV?
No! No! A thousand times no! Now you are free to give yourselves even more fully to the Lord's work! Throw the shuffleboard stick away, toss that Bingo card in the trash and gird up your knickers in preparation for the best years of your life, in service to Jesus!
Samuel Lamb was imprisoned for 20 years in China because of his faith. He would not deny Christ because "The laws of God are more important than the laws of men," he wrote. Pastor Lamb died at 88, leaving behind an illegal church of 4,000 members.
Edith Schaeffer died at 98. She, along with her husband Francis Schaeffer, both missionaries, founded L'Abri Fellowship, a think tank for Christian theologians and activists that encouraged believers to challenge the culture, not hide behind the four walls of the church.
George Beverly Shea was 104 years old when he passed away. For decades he performed at Billy Graham's Crusades, recorded more than 70 albums and was willing to stand in the shadow of the world's most famous evangelist so the Gospel might be preached. By the way, Billy Graham served Jesus for 100 years before he graduated to Heaven.
Can you say like the Apostle Paul, "As for me, my life has already been poured out as an offering to God. The time of my death is near. I have fought the good fight, I have finished the race, and I have remained faithful."? (2 Timothy 4:6-7)
Pastor John Piper wrote: "I will tell you what a tragedy is. I will show you how to waste your life. Consider a story from the Reader's Digest, which tells about a couple who 'took early retirement from their jobs in the Northeast five years ago when he was 59 and she was 51. Now they live in Punta Gorda, Florida, where they cruise on their 30-foot trawler, play softball and collect shells.'
"At first, when I read it I thought it might be a joke. A spoof on the American Dream. But it wasn't. Tragically, this was the dream: Come to the end of your life—your one and only precious, God-given life—and let the last great work of your life, before you give an account to your Creator, be this: playing softball and collecting shells. Picture them before Christ at the great day of judgment: 'Look, Lord! See my shells!' That is a tragedy. Don't waste your life."
Missionary C. T. Studd wrote this wonderful poem:
Give me Father, a purpose deep,
In joy or sorrow Thy word to keep;
Faithful and true what e'er the strife,
Pleasing Thee in my daily life;
Only one life, 'twill soon be past,
Only what's done for Christ will last.
You're never too old to serve the Savior.