I got a text from Ray Comfort. He needed a team to hand out the 180 Movie at Beverly Hills High School. Would I do it? He planned on having other teams pass out this DVD at high schools in Hollywood and Burbank as well because the potential rich and famous go there. They might influence the current generation to be pro-life and pro-God.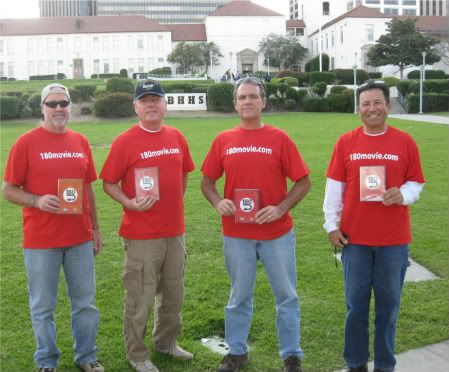 Knowing how important this 33 minute film was in saving babies' lives and adult souls, I said I would try but was warned by a former Beverly Hills cop that this city was not like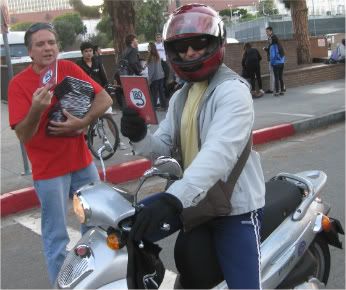 other cities; they play by a different set of rules.
Tony Miano, Director of the Ambassadors' Alliance, the "on the street" training arm of Comfort's ministry, cautioned that in his reconnaissance of the area he was told by a Security guard at the school that the police would swoop down on us in a matter of minutes when they find out what we were doing.
Ray thought that we would only be able to get rid of only a few copies before we were busted.
So what ended up happening?
The usual. God intervened and not one problem arose.
One mom in a Mazerati grabbed  her copy, as did many parents who were there to pick up their kids.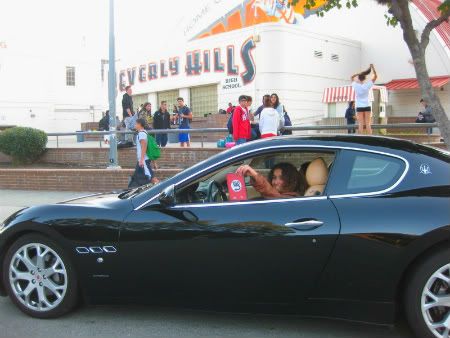 Best of all, hundreds of teens took copies of this film that will, hopefully, change the heart of our nation from a culture of death to one of life.
What did we say to get these predominantly Jewish students to want a copy? "Take this DVD that is about the Holocaust and a very important women's issue."
Everyone was grateful.
Well, almost everyone.
*****
NEXT PROJECT? HIGH SCHOOL GIVE-AWAY
*****
Read why the Jewish Anti-Defamation League hates this film by clicking here.
For more info on the "180 Movie Project" go to HeartChanger.com.
Read more articles from this blog about our participation in this project by clicking here, then scrolling down.