UPDATE: Sadly, the 50% Rule is in full effect. That's right. We're down to about 15 people with only three more classes yet to go. Who will finish out their commitment?
A new crop of about thirty-one people showed to the first class of our summer session which will last ten weeks. I always guarantee them that if they stick with the class and apply what they learn, their lives will change. That's what happened to me on July 31, 2005 when I first heard Hell's Best Kept Secret (Read about it here.) I've never looked back. Please keep reading for an another amazing story below!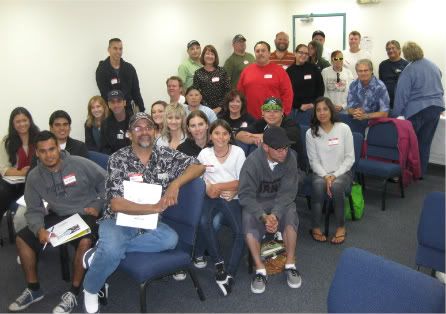 Here's where you can post your E-vangie Tale, a three sentence paragraph that tells what you experienced while sharing your faith. Example: "I saw an atheist and gave him a tract. He bared his fangs. I ran away." You get one point for every E-vangie Tale you write, unlimited. Persevere to the end! Now read the amazing "life-change" story.
The two in color had their lives changed in a significant way in the class that was held in the spring. Ray and Jennifer Scott both realized that they were false converts after the second week!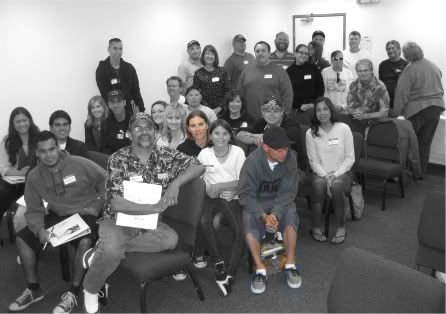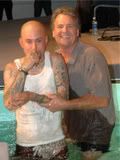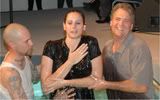 A few weeks after the class I had the privilege of baptizing both of them. I now disciple Ray. In this newest class, Ray is bringing ten of his family members! Didn't I say that this class can change you?
My new ten week class notes will be ready soon for those who want to teach this course at your own church. For those who have already requested a copy of my teaching and student notes I'm sorry for the delay. I hope to have them ready in the next few weeks. If you would like your own free copies, drop me an email at PastorSteveAtHope@Yahoo.com.