Over the Labor Day weekend, Saturday, Sunday, and Monday, we will be out at the crazy bacchanal called the Fiesta Hermosa.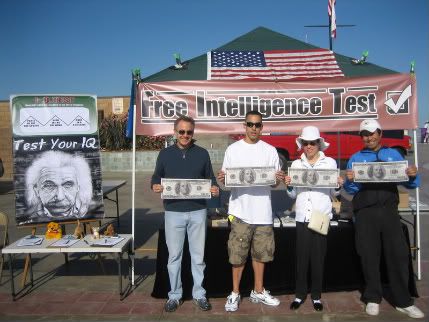 We'll have our "Intelligence Test" booth setup, we'll preach at the bus stops, hand out tons of tracts, and hopefully, nobody will go to jail. Join the fun, 8am-7pm at the base of the Hermosa Pier all weekend!
Read what happened last time and how we used the Intelligence Test booth by clicking here.