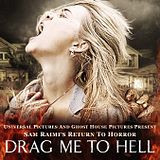 Christine Brown has a good job,
a great boyfriend and a bright future.
But in three days,
she's going to hell.
That's the ad line for "Drag Me to Hell," a new horror flick that opened last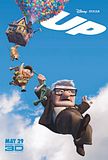 weekend. I thought of the great irony that I was standing in line to purchase tickets for "UP", the awesome, wonderful, creative—clean—adventure from Pixar that also opened the same weekend. I made the right choice.
Others in line had the same choice: "UP" or "Hell."
I asked the usher if he was going to see "Drag Me to Hell."
"Probably," he replied.
I offered him a Gospel tract. "Here. Take this. It can keep you out of Hell."
After the movie my kids and I stood outside the doors of another theater handing out tracts to all those exiting the latest action adventure: "Terminator Salvation."

Salvation is found in no one else, for there is no other name under heaven given to men by which we must be saved. (Acts 4:12)