Due to the changes in my life, specifically, my move to Texas to plant a church, I will not be moderating The Everyday Club after this posting. Will I try to continue to share my faith every day? Of course. And so will you if you are committed to doing the work of an evangelist.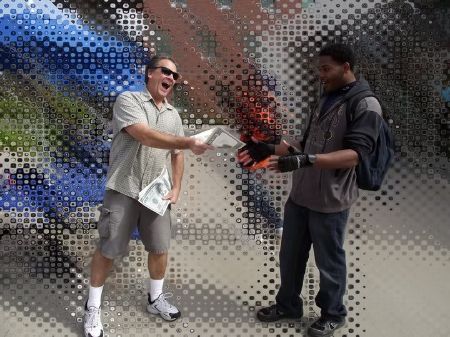 I spoke to one of our custodians here at Hope Chapel (we call them "Stewards") after I preached my last sermon on Sunday. He told me that he has not missed a day handing out a tract since taking my evangelism class. I asked him how long it had been since graduating. "Three years!" he replied.
Did I mention that this man is deaf?
Thanks for your participation over the years! Continue to go into all the world…!
(And don't forget to leave how you did in August in the comments below.)