SUPER BOWL 51 WAS THE MOST EXCITING FOOTBALL GAME I've ever seen. As an Atlanta Falcons fan, it was wonderful to know that my California friend was going to send me a gift card after the game was over—as he has done for many years—since he has a knack for always picking the losing team, which, of course, was going to be the New England Patriots. Yes, he has endured my razzing for about a decade.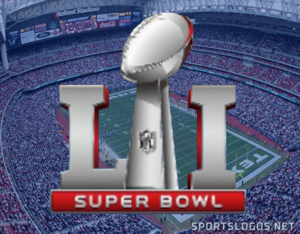 But, as history now shows, he got the last laugh. It was a blow-out of epic proportions. Down 28 to 3, the Patriots came back, and back and back. I'd send a sarcastic text to my California friend, and he would respond with a simple "HOLD ON." (I think he texted me that sentiment four times, one for each successive touchdown.) And, yes, I ended up sending him the gift card.
The one thing the Patriots had going for them was perseverance. They never gave up. A lesser team would be defeated at half-time, but not these guys. They just kept plugging away, one pass at a time, one block at a time, one hand off at a time. They kept this up until they were tied, 28 to 28, throwing the game into the first-ever Overtime. Then the coup de grâce: one last touchdown. Final score: 34-28, Patriots. They closed a 25 point gap and finished the game as winners.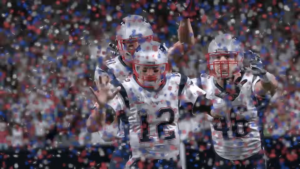 There is a spiritual lesson here. As followers of Jesus we are constantly up against the wall. Some days it seems like life is one huge blow-out, the trials and problems coming one right after the other; it never ends. You want to give up. It's just too much. When will Lady Gaga come and give me a halftime break? But we must remember that we have a coach named Jesus Christ our Savior, who has NEVER lost a game. No matter how bad you may be getting beat, remember Jesus is still leading the way and guiding you.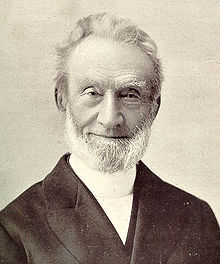 George Mueller (1805-1898) wrote, "Regarding all our necessities, all our difficulties, all our trials, we may exercise faith in the power of God, and in the love of God. Hope in God. Oh, remember this: There is never a time when we may not hope in God. Whatever our necessities, however great our difficulties, and by all appearances help is impossible, our business is to hope in God, and it will be found that it is not in vain. In the Lord's own time help will come."
Therefore, my dear brothers and sisters, stand firm. Let nothing move you. Always give yourselves fully to the work of the Lord, because you know that your labor in the Lord is not in vain.
Winston Churchill said, "Never give in, never give in, never, never, never, never—in nothing, great or small, large or petty—never give in…."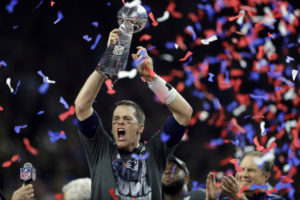 Be encouraged today, it's not over until Jesus says it is! He's the one who reminded us: "The one who endures to the end will [win the game]."
Photo credits: SportsLogos.net; Businessinsider.com;  AP Photo/Darron Cummings
Save
Save