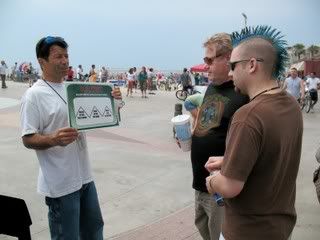 The young, rich, beautiful—and godless—need to hear the Gospel, too. So we will meet at Hope Chapel at noon, head down together for about an hour and a half, then thank God for the freedom to share our faith. See what happened when I preached in the street at the Hermosa Street Fair last year by clicking here!
Next Saturday: Ray Comfort in Huntington Beach.
Next Sunday: The Academy Awards!