It's an unfortunate truth that with sharing the Gospel comes persecution; Jesus promised it implicitly: "Blessed are those who are persecuted because of righteousness…" "Blessed are you when people insult you and falsely say all kinds of evil against you because of me…" "If they persecuted me, they will persecute you also."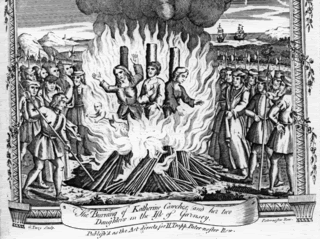 Most believers don't have to fear this kind of persecution because they don't speak much about their Savior, or they are living lives so unlike Christ that if they were arrested for being a Christian, there wouldn't be enough evidence to convict them.
A member of our evangelism team, Mike Turk (on the left), experienced first-hand what it was like to suffer a little for Jesus. Here's his story:
It was a Friday night and I went out alone to evangelize on the Redondo Beach Pier. I met another small group of believers and we went out together to share our faith. I gave a Gospel tract to a guy who had just come out of a bar. "What is this?" he asked.
"It's from my church."
"It's about God?"
"Yeah," I replied.
"Let me tell you something about God," he said putting his face into mine, nose to nose. "I am God!" He started talking about how rough his life was. The more he described his past, the angrier he got.
Then he hit me right in the chest!

I just stood there because I was boxed in, a wall or something was behind me, and I couldn't back up any farther. "You believe in God?" he taunted. He hit me again in the chest, all the while saying stuff I couldn't understand. Then he punched me a third time!

And then a fourth time for good measure. "Hey! I don't want any problems," I said, trying to calm the guy down. "Glad to meet you. Bye." And that was it. I took off. I looked around for the other Christians… they had already gone.
I asked Mike if he could have taken the guy on.
"Oh yeah. He was an older gentleman, in his 40's or 50's. I really didn't think about hitting him back. I was thinking: How can I get out of this?
I also asked if this incident made him want to stop sharing his faith.
"No. I was just embarrassed to go back to the pier because some people I knew saw what happened to me. My advice if this should happen to you: Don't hit back; flee to the next city."
Read about Mike's other radical evangelism ministry with his friend Ish by clicking here.
Read about how another member of our evangelism team almost got punched by clicking here!
See a pastor getting punched on video by clicking here!