A DEAD BODY WAS FOUND BY A 19-year-old Wyoming woman when she was playing the virtual reality game Pokémon GO. Police arrested four suspects who used the game to lure victims to be robbed in O'Fallon, Montana, and the Director of the Holocaust Museum in Washington D.C. cautioned, "Playing the game is not appropriate in the museum, which is a memorial to the victims of Nazism."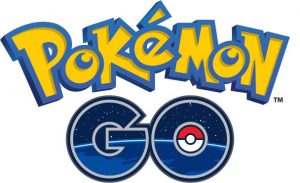 Unless you've been hiding under Donald Trump's hair for the last month then you've probably heard about this app that has been downloaded over 75 million times and has over 20 million active users since it launched on July 6.
VOX.com explains what it is: "In simple terms, Pokémon Go is a game that uses your phone's GPS and clock to detect where and when you are in the game and make Pokémon "appear" around you (on your phone screen) so you can go and catch them. As you move around, different and more types of Pokémon will appear depending on where you are and what time it is. The idea is to encourage you to travel around the real world to catch Pokémon in the game."
CBN News calls this phenomenon a new ministry opportunity. "According to one survey, 82% of churches have reported an increase in attendance."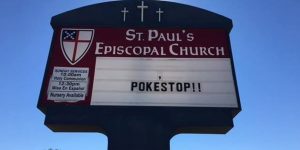 They reported the following Tweets:
• "My first two Poké Stops on Pokémon GO" were at a church and I thought God was telling me something. Then my third was KFC and I knew he was right."

• "This game is trying to make me go to church."

• "When your church has three different Poke Stops and is also a gym, you attract a lot of people to your parking lot."

• "How do you get six 20-something guys to sit on the steps of your church? Your church is a gym in "Pokémon GO"
A church in Florida advertised: "We are a Poké Stop. Get supplies outside. Find Jesus inside."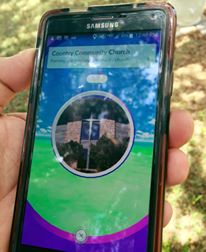 And, yes, our church, Community Church of the Hills, is a Pokémon Depot, the only one for miles around, probably because we are the only building for miles around. (There's free WiFi in the parking lot, too! Password: readthebible)
But before "Pokémon GO," Jesus said, "GO!"
"GO into all the world and preach the gospel to all creation."
In addition to His command for all Christians to "GO!," there are other reasons:
• "Go" is 25% of the letters in the words "GOod news," which is: "For God so loved the world that he gave his one and only Son, that whoever believes in him shall not perish but have eternal life."
• Also, because "Go" is 33% of the letters in the word "GOspel" which is, "…Christ died for our sins, that he was buried, that he was raised on the third day…"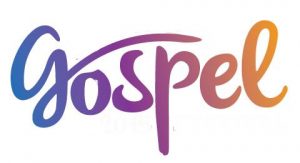 • Because "Go" is 66% of the letters in the word "GOd," who provided a way for sinners to be forgiven when they put their trust in His Son as payment for their sin.
But here's an even more compelling stat: "Go" is only 2% of the letters in the excuse "GOlly jeepers! I could never share my faith; evangelism isn't my gifting; it's definitely not for me. Get somebody else to do it!"
Sadly, Bill Bright, founder of Campus Crusade for Christ, (now CRU), said only 2% of Christians actually share their faith.
So, what are you waiting for? GO!!!