AT AGE 19 I WANTED A CAREER IN RADIO so I enrolled in the now defunct KIIS Broadcasting Workshop in Hollywood.
I set my sights on being a DJ. At graduation I was told that I would qualify for a $5.00 an hour job in Horsebreath Montana. My radio career ended that day. I had to put that dream on hold.
Flash forward 35 years….
At the end of December I will have a 30 minute radio program on KDRP (KDRPLive.com), which will be heard all the way from Dripping Springs, Texas (where I live and am planting a church),  to the greater Austin area starting Sunday, December 29 at 11AM.
If you ever heard the old "Haven of Rest" broadcast on Christian radio before it became "Haven Today," you'll know that they offered solid Biblical exposition interspersed with music.
I plan on borrowing that format by teaching for three to five minutes and then featuring a song from local Austin-based Christian bands. This fits well with the format of KDRP: They feature Americana music with an emphasis on local talent.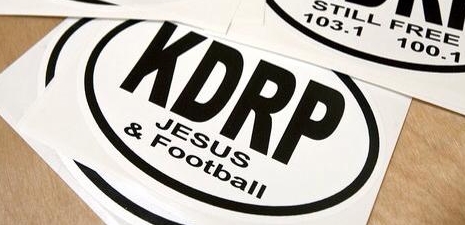 From this program I hope to build an audience as the fan base from the local musicians tune in. Perhaps I might even get a worship leader for my new church, Hope Chapel Hill Country. And, of course, people might even get saved as I will have a Gospel message of some sort on most programs. Maybe the listening audience, which is primarily secular (KDRP is not a Christian station), would even want to attend our new fellowship!
Below is a 2 minute video clip preview of the closing of the first show without music. The first two programs will be an exposition on John 3:16.
What do you think?