"Mr. Sanchez, did you see what Grant Browning is wearing?"
Over and over again, at our church's annual Harvest Party, kids came up to me with a big grin and asked that question. "Pastor Steve, have you seen Grant yet?" "You won't believe what Grant is!"
There was already a kid going as Barack Obama. I suggested to his dad that his son should pass out million dollar bill Gospel tracts and say, "I'm spreading the wealth around." He did.
"Have you seen Grant's costume, Pastor Steve?"
No, but I did see the big cow. And the guy dressed as a used car brochure, and the 32 Annakin Skywalkers.
"Has anyone seen Grant Browning?" I asked, my curiosity completely piqued. Then I saw him. I couldn't believe it.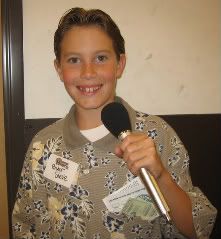 I looked closely at his name tag and the tracts in his breast pocket…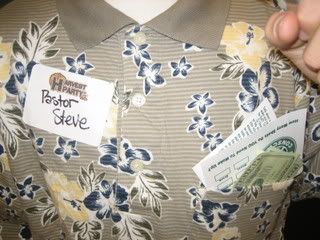 It was me! The Hawaiian shirt was even purchased at a thrift store, where I like to shop for my  Aloha-wear.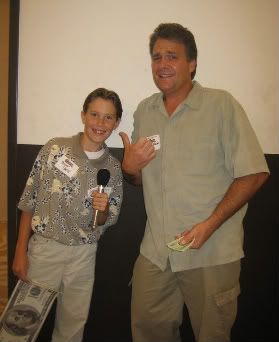 It was the most ridiculous outfit I had ever seen.