A man I know took no chances when he posted McCain/Palin signs in front of his house.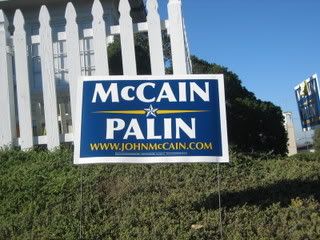 He was warned by the Republican headquarters in his area that quite a few of these signs were stolen (to be sold on Ebay?). So he did something drastic. Radical. And very creative.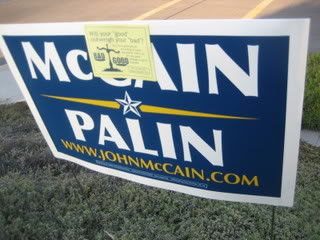 He stapled Gospel tracts on the back—just in case a would-be crook got sticky fingers. Because in this election, liars and thieves are everywhere, even among the electorate.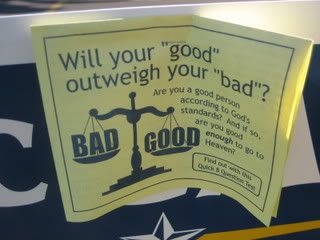 Such an unfortunate sign of the times.
Get you "Will your 'good' outweigh your 'bad' tracts" for free by clicking here.
Read why black pianist, Huntley Brown, can't vote for Obama here.