Today is the International Day of Prayer for the Persecuted Church. We prayed for our brothers and sisters in chains this morning, as we do most Sunday mornings at Community Church of the Hills – Johnson City, TX.
Richard Wurmbrand brought the plight of persecuted believers to the world's attention in the 60's after spending a total of 14 years in prison, three of those in solitary confinement.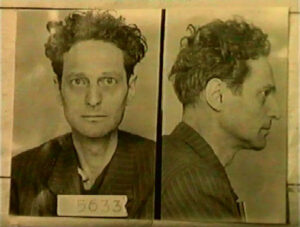 After being freed and coming to the West, he started The Voice of the Martyrs in 1967. I had the opportunity to meet this great man in his home a few years before he died. A friend of mine delivered flowers for a living. Kathy had an order to deliver a bouquet to a mansion in Palos Verdes, just above where I lived at the time in Southern California. The recipients: Richard and Sabina Wurmbrand.
Kathy knew who they were because I had given her a subscription to the newsletter, "The Voice of the Martyrs." She had also read the book "Tortured for Christ," Wurmbrand's account of his experiences in a Romanian prison. She excitedly told me that I could meet them, knowing this couple were personal heroes of mine. We set a date to meet them at their mansion. This beautiful place was donated to them so they might live out their final years in peace.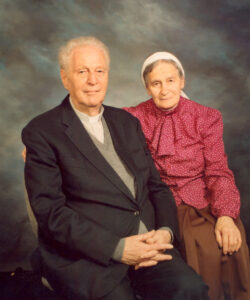 Richard's wife, Sabina, greeted us at the door and cautioned that he might not be able to join us, because he suffered bouts of terrible pain due to the years of horrendous torture he encountered at the hands of Communist atheists. That was okay. We would sing worship songs in the living room accompanied by Kathy and her guitar for a little while, then we would leave.
As we sang loudly, praising our God, Pastor Wurmbrand joined us. Again, we were reminded that he could only stay for a few minutes because of his failing health.
He joined us in song. He accompanied us in prayer. He shared about his love for our great God. At the end of two hours we left.
I'll always treasure that brief time we had with a man who knew Christ and the power of his resurrection and the fellowship of his sufferings, becoming like him in death.
He stayed with us because of worship. The sweet song of Christ was the salve on his wounds, his balm of Gilead.
I look forward to meeting Pastor Wurmbrand and Sabina in another mansion, at the place where there will be no more death or mourning or sorrow or pain, for the old order of things will have passed away. There we will be joined by a choir of millions singing praises to our Savior.