Usually, I don't wear "Jesus gear" because I don't want to blow my cover before preaching the Gospel. But I find myself wearing this T-shirt from The Voice of the Martyrs more and more; in 2009, I may not legally be able to.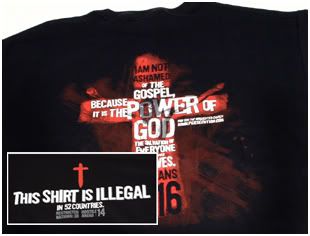 I love the bold statement that it makes: "THIS SHIRT IS ILLEGAL IN 52 COUNTRIES." The front of this T-shirt also states "Restricted Nations: 38" and "Hostile Areas: 14." Wearing this unusual T-shirt will cause others to consider the cost of following Christ for Christians around the world.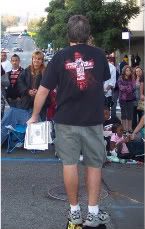 On the back it says: Romans 1:16— "I am not ashamed of the Gospel…"
Support a great ministry to persecuted Christians around the world by wearing a real conversation starter. Click here for more info.
***********************
If that's too bold for you, then I highly recommend my lucky salvation shirt available at www.EvangelismStuff.com.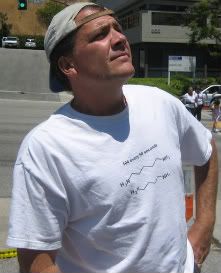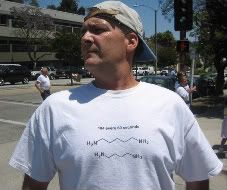 Every time I share my faith while wearing this T-shirt shirt I lead people to Christ. For more details on this shirt and what it says, click here!
************
Of course, if this is all too much for you, you can always get these two uh, very different Nativity scenes. Ridiculous!!!
The Frog Nativity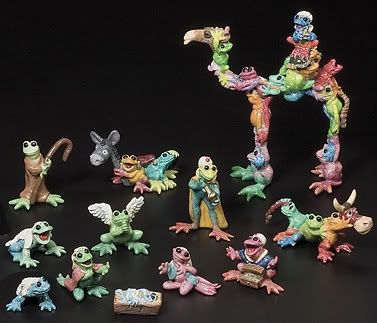 The Eskimo Nativity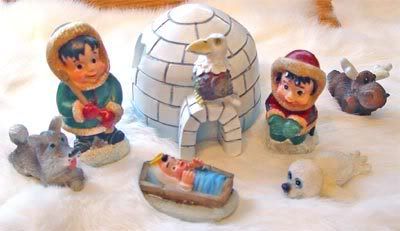 And if you want to see the worst Christmas card in the world—or out of this world—click here!
(Thanks to A Little Leaven for all these.)