(Read part 1 by clicking here.)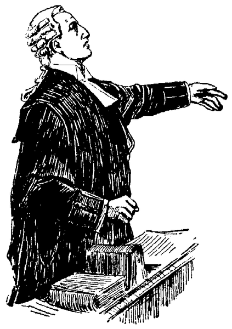 Several weeks ago I posted a report about an incident that happened at our local fishing hole, the Redondo Beach Pier. A new, rather over zealous police officer forbade our team from passing out Gospel tracts—even threatening them with a citation if they did not stop— though we were not in violation of any law. (Read about it here.) Our team leader Ed Lee graciously submitted to the officer's request.
With my Senior Pastor's approval, I decided to pursue the matter further since I'm the overseer of the evangelism ministry at our church. All I wanted is a letter from our lawyer sent to the police department explaining our First Amendment right to free speech. I'll explain the effect after you read it. Here it is:
Redondo Beach Police Department
Attn: Chief W. Joseph Leonardi
401 Diamond Street
Redondo Beach, CA 90277
Re:   Incident of June 18, 2011
Dear Chief Leonardi:
Please be advised that the undersigned has been consulted by members of Hope Chapel Christian Church in Hermosa Beach California, regarding an incident which occurred on June 18, 2011, while they were peacefully participating in an evangelism outreach program on the Redondo Beach Pier.

At approximately 3:45 p.m., Sergeant ____________ approached several of the participants, told them that they were in violation of the law and they would be cited or arrested for handing out religious literature on the public pier. Religious literature constitutes protected speech under the First Amendment of the Constitution of the United States of America, the California Constitution and judicial precedent interpreting the same. Not only was the exercise of free speech and assembly on the public pier proper, your officers must further act to protect those individuals who are engaging in the expression of free speech if exposed to hostile or aggressive conduct by others, no matter how distasteful it may be to the officers.
I trust this incident was merely a lapse in judgment by Sergeant ________ and that conduct such as this will not occur in the future. If, in fact, the members of Hope Chapel have in any way violated any state, federal or local law, please advise the undersigned as to what law or statue applies; otherwise, I anticipate that there will be no further violations of their individual constitutional right in the future.
Thank you in advance for you cooperation.
Very truly yours,
LAW OFFICES OF ROBERT DAVID CIACCIO
What was the result of this firm and gentle letter? So far, no more threats or interruptions. Ed Lee did get a call at his home from the Officer two days after the incident and before the letter was sent. I advised Ed to respond after the letter was received and read by the department. I will report on what happened as soon as I get the info.