HEY, FATHERS! DO YOUR KIDS KNOW THE LORD?
Do you have the assurance that they will stand for Jesus in this crazy world that calls evil good, and good evil; that puts darkness for light, and light for darkness?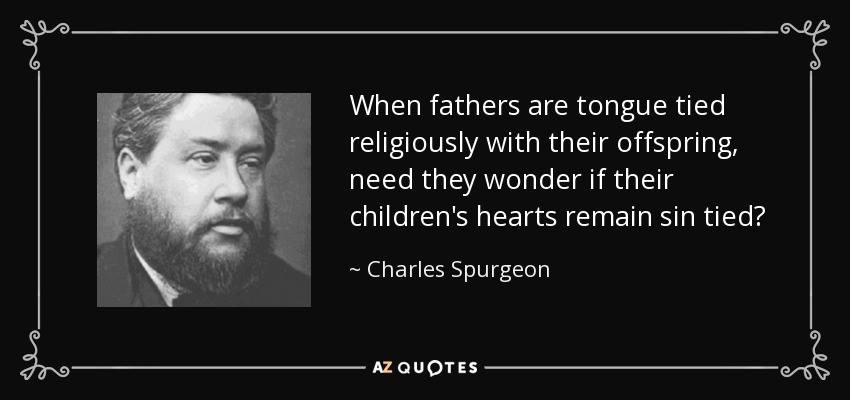 More importantly, do you know for sure that they will go to Heaven and not to Hell, should they—God forbid—die prematurely?
Many parents expect their church to do the work of training up their children in the way they should go, and that it's the pastor's responsibility to ensure that every kid knows and obeys Christ.
Not true!
Dad, you as the leader of your household are responsible for discipling your children, not the Youth Group, or Sunday school, not even ministries like Young Life that have kids as their focus.
Are you even familiar with the word "Discipling"?
It comes from what's commonly referred to as "The Great Commission," the final words Jesus pronounced before he left this earth at the end of Matthew 28.
He said, "…go and make disciples of all nations, baptizing them in the name of the Father and of the Son and of the Holy Spirit, and teaching them to obey everything I have commanded you."
A disciple is simply a learner, someone who learns about Jesus Christ and closely follows him.
God commands Christian parents to bring their children up in the training and instruction of the Lord (Ephesians 6:4). He gave fathers that chief responsibility.
If you are not reading your Bible to your kids, start now. It's never too late. And pray with your kids.
Do you talk of the things of God? Please don't let your Christian life consist of Sundays only, because they will think that's all there is to being a Christian.
Also, teach them a Christian worldview.
Before the Israelites entered into the Promised Land, God commanded the fathers to "Fix these words of mine in your hearts and minds; tie them as symbols on your hands and bind them on your foreheads. Teach them to your children, talking about them when you sit at home and when you walk along the road, when you lie down and when you get up. Write them on the door frames of your houses and on your gates, so that your days and the days of your children may be many in the land the LORD swore to give your ancestors, as many as the days that the heavens are above the earth." (Deuteronomy 11:18-21)
Why is it so important to teach kids about the Lord while they are young?
A survey from the National Association of Evangelicals found that 63% of individuals become Christians between the age of 4-14, and 34% become Christians between the age of 15-29. 97% become Christians before the age of 30.
D.L. Moody (1837-1899), considered the greatest American evangelist, once said, "If I could relive my life, I would devote my entire ministry to reaching children for God."
Parents foolishly wait for the "Age of Accountability," a magic time when children suddenly become accountable to God for their sin.
One problem: It's not in the Bible.
A better term would be "Age of Decision," the time a young person understands the nature of their sin and its consequences and their need of a Savior.
Parents, don't assume your children don't need to be saved. Today is the day of salvation!
America's greatest theologian, Jonathan Edwards (1703-1758), was pretty tough in his assessment of children and their need to be saved as young as possible according to biographer John H. Gerstner:"If the best doctrine to present to sinners is Hell, the best time is childhood. Edwards' approach to the children was basically the same as the approach to their parents. They too were in danger of judgment and must learn to flee the wrath that is to come upon them as well as upon older sinners. They were 'young serpents' who had not yet learned to bite, but were full of poison. They were no different in nature from their parents. They too were 'children of the devil.'
Edwards exhorted, "'Supposing children could now hear the cries of other wicked children that are gone to hell—Come therefore hearken to me—if you won't hearken but will go to hell."
He then warns the young people: "Many people never get rid of the guilt of the sins of their youth, but it attends them to their graves and goes with them into eternity."
This is a whole different message than having kids ask Jesus into their hearts, the untruth that most churches teach.
The reality of Hell and the need of Jesus for salvation is the truth a lost generation needs to hear because their fathers have swallowed the message.
Fathers, do not neglect your most sacred duty: teach your children the things of God.
Eternity is at stake.