There's room for everyone on our evangelism team, even single men….
Newcomer Greg had been hanging out in Huntington Beach with Ray Comfort, preaching with him on Saturdays but wanted to try something different by coming out with us to the Chinese New Year Parade in L. A.'s Chinatown. Having never "worked" a parade before, I charged him with an extremely difficult task: Hand out tracts to the "special" dignitaries that the married Christian men wanted no part of.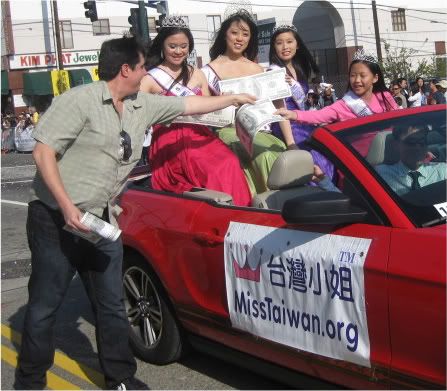 Greg, being a sensitive, godly, Christian man, was up to the challenging call, throwing all caution to the wind, willing to pick up his cross and follow Jesus.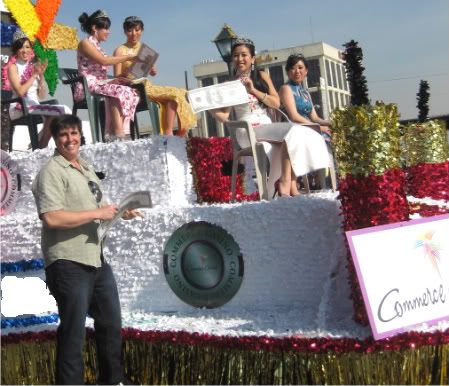 Greg was off on his Gospel mission after I briefed him on the proper tracting technique when handing them to parade participants. (Use a "photogenic" Gospel tract like a Giant Hundred Dollar Bill, run up to the car or float while holding your arms out wide to show that you're not carrying a weapon, then lean into the car or float, honoring the personal space between you and the participant, and hand them the tract. See "The 12 Step Program for Parade Preaching.")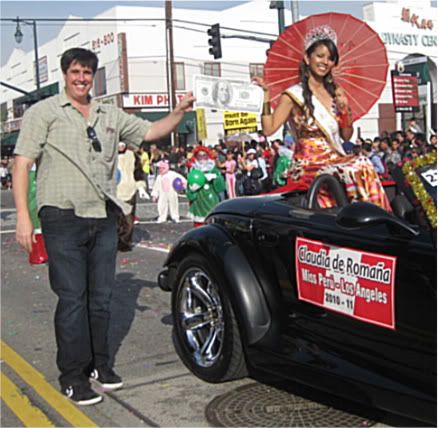 With eyes firmly fixed on Jesus, the Author and Perfector of his faith, Greg performed his sacred duty with a joyful attitude and an evangelist's heart.
Talk about suffering for the Lord…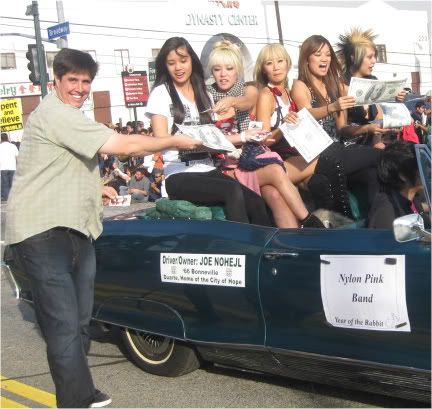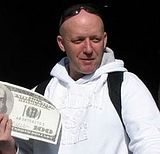 My friend Chris Yarsab,
another single man,
had his version
of what went down
in Chinatown.
Click here to read that story.