Who's Ed Lee?
He's my very good friend, a co-leader of our evangelism team at Hope Chapel, and an Ambassadors' Academy mentor, and he will be interviewed tonight by Tony Miano on Blog Talk Radio at 8PM. Ed will be talking about his life as a Morman before he came to Christ three years ago, and how to reach them. His entire family is still involved in the Morman cult, so this should be interesting listening.
Ed was a brand new Christian, only four months in the Lord, when I asked him to take our very first evangelism class at Hope Chapel, Hermosa Beach. He heard "Hell's Best Kept Secret," came out with our evangelism teams… and the rest is history. Ed also has a pastoral gift and the gift of mercy, so much so that his evangelistic nickname is "Rev Ed." I love this guy and you will, too.
By the way, if you have Season 3 of the "Way of the Master" video series, he's the guy at the end of the western episode (Episode #38, "What Scares You?") coiling and uncoiling the rope, over and over again, over and over again. His second nickname is "Roper."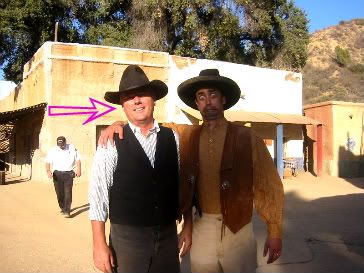 Click here to listen at 8:00 tonight. If you can't listen tonight, the show will be archived.